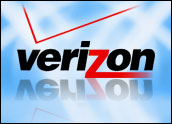 Verizon Communications said Tuesday that its net profit fell compared to a year ago as it continued to spend to integrate its long-distance acquisition MCI. Meanwhile, revenue grew mainly thanks to expansion in its wireless business.
Verizon also acknowledged that its number of landline customers fell in the second quarter as more customers sought out alternative phone services through cable providers and independent VoIP firms.
Poised for Growth
The second-largest U.S. phone company said it earned US$1.61 billion in the quarter, down 24 percent from a year ago, a period that included a one-time gain from the sale of its Hawaiian operations.
Revenue rose 25.6 percent to $22.68 billion in the quarter, which included MCI revenue, compared to about $18 billion a year ago. Verizon said it would have surpassed forecast estimates for earnings if not for the integration costs associated with the MCI buy.
"Our second-quarter results are strong, and we are gaining momentum as we focus on growth initiatives and creating shareholder value," said CEO Ivan Seidenberg. "We have maintained excellent cost management across our network-based wireless, broadband and enterprise businesses, and we are confident in our ability to grow earnings."
Like all telecommunications companies, Verizon is undergoing a transformation, one that features it moving away from traditional phone line service to provide more high-speed Internet access, mobile phone services, and, in some markets, its own television services.
Growth was particularly strong in the wireless area, where Verizon added 1.8 million new customers in the quarter. It now has about 54.8 million wireless subscribers, up nearly 16 percent from the same time last year.
Rising Retention Rate
Verizon said it managed to whittle its customer "churn" rate to new lows and as a result, over the past 12 months has seen net customer gain of 7.5 million, the largest subscriber growth rate in the industry over that time span. Number one wireless firm Cingular now has about 57.3 million customers.
The delivery of wireless data services was another bright spot, with revenue surpassing $1 billion for the first time.
Broadband growth was strong as well, with 440,000 new accounts added, about a quarter of them for Verizon's FiOS ultra high-speed, fiber-optic-based service, which enables delivery of television content as well as other Internet services. Verizon said one of every 12 households that can subscribe to FiOS have signed up, with the service now available in parts of 16 states.
The Verizon Business segment, which the MCI acquisition was meant to help boost, saw more modest growth, with revenue up 1.6 percent to $5.1 billion.
Cause for Concern?
Though much of the report was upbeat, analysts pointed to the accelerating rate at which land-line customers were leaving Verizon as a potential cause for concern. Cable companies appear to be eating into the company's core business, which could hamper its ability to sell larger bundles of services in the future, as it rolls out its own TV service, for instance.
An estimated 1.02 million residential phone lines were disconnected in the quarter, more than in the previous quarter and a faster rate than analysts had been expecting.
Verizon's best counter to that erosion of traditional customers is the rapid expansion of its FiOS network, Prudential analyst Richard Klugman said.
"The faster they build that network out, the faster they can start selling services that their customers might be migrating elsewhere to get," he said.
Verizon's recent launches indicate where it sees future growth, according to telecom analyst Jeff Kagan.
In June, it began rolling its FiOS TV service in target markets, the beginning of a long-expected head-to-head war with cable companies for TV service delivery dominance. Also, on Monday, Verizon announced a combination phone-MP3 player, known as Chocolate, targeting the same consumers who have adopted Apple's iPod.
"Verizon is counting on customers wanting to carry fewer devices," Kagan said. "It makes sense and should be a success, and it shows where the company thinks its future is — in mobile technology and in delivering large bundles of high-margin services to the home."