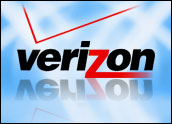 The race to see who will dominate the world of ultra-fast, 4G wireless broadband networks is on.
Verizon Wireless, the nation's No. 2 wireless carrier, announced Tuesday that it will deploy an LTE, or Long Term Evolution, network earlier than expected.
The New York City-based telecom was originally slated to roll out LTE some time in 2010.
The announcement was made at an industry conference in San Francisco in remarks by Verizon Chief Technology Officer Dick Lynch.
"We expect that LTE will actually be in service somewhere here in the U.S. probably this time next year," Lynch said.
Verizon Wireless spokesperson Jeffrey Nelson declined to elaborate on Lynch's comments.
"We're not providing additional information other than what Dick Lynch said at a conference a couple days ago," Nelson told the E-Commerce Times.
Verizon stock was up .91 percent to US$33.03 per share in mid-day trading.
Extent of LTE Deployment Unclear
It's not clear to what extent Verizon will roll out LTE late next year.
"I was at the conference where Lynch said that they'll have something live in 2009," Charles Golvin, an analyst at Forrester Research, told the E-Commerce Times. "Does that mean one tower? One tiny cluster in a town somewhere? There's a lot being made of this, but I'm not sure what the clarity is around how widespread that deployment will be."
It's not clear whether Verizon will be rolling out a commercial LTE deployment or a trial network. It's also unclear which devices will be compatible with the new network, Golvin said.
LTE technology is still in the development stage.
"There is a standard that is working its way through the finalization, but not every 't' and 'i' is dotted and crossed," Golvin said. "That doesn't mean there isn't equipment out there that won't be approved to run on LTE."
The Clearwire Factor
Verizon's news follows closely on the heels of last week's closing of a $14.5 billion merger between Sprint Nextel and Clearwire. The combined entity is now called "Clearwire" and is headed up by Clearwire CEO Ben Wolff. The new company is headquartered in Kirkland, Wash., near Seattle.
Clearwire, which is the latest brainchild of wireless mogul Craig O. McCaw, was initially expected to be the first to market with a nationwide 4G wireless broadband network based on a technology called "WiMax," or worldwide interoperability for microwave access.
WiMax is often described as "wireless fidelity on steroids." Unlike WiFi, which lets people access the Internet from their laptops and cell phones within small geographic areas, WiMax can blanket entire cities with a wireless network.
In October, Sprint Nextel and Clearwire rolled out a WiMax network called "Xohm" in Baltimore. Eventually, the WiMax service will be rebranded with the name "Clear."
Clearwire has a slew of heavy hitters from the cable, networking and Internet industries as investors — Comcast, Time Warner Cable, Intel, Bright House Networks and Google.
Those five companies, plus Bellevue, Wash.-based venture capital firm Trilogy Equity Partners, invested $3.2 billion in Clearwire as part of the merger with Sprint Nextel. Trilogy Equity Partners was cofounded by former McCaw lieutenant John Stanton, who also cofounded Voicestream Wireless and Western Wireless.
However, Clearwire has said it will need as much as $2.3 billion more in cash to complete the buildout of its WiMax network.
Clearwire stock was down nearly 9 percent at $4.09 per share in mid-day trading.