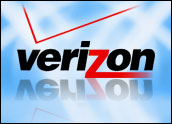 Verizon is upping the wireless broadcasting ante in a partnership with CBS Television, announcing that Verizon's V Cast multimedia service will stream some of CBS Television's most watched programs, including "CSI," "Survivor," David Letterman and "Entertainment Tonight," beginning this month.
CBS chose a selection of its most popular content brands across prime time, late night and syndication for its first venture into cell phone presentations.
"At the intersection of the mobile phone and the television lies tremendous programming, promotion and brand extension potential," said Cyriac Roeding, vice president of Wireless for CBS Digital Media. "This deal with Verizon Wireless represents a major step for us into mobile entertainment and another point of contact with the consumer to promote our great content brands."
Behind-the-Scenes Footage
Throughout December, V CAST subscribers will begin receiving video news segments from both CBS News and Paramount TV's "Entertainment Tonight" — produced specifically for mobile phones — as well as preview clips of many of CBS's top series, such as "The Amazing Race" and "The King of Queens."
The CBS News segments for V CAST will include breaking stories, as well as features from broadcasts such as "CBS Evening News" and "The Early Show."
V CAST will carry clips from Letterman's monologue and Top 10 list as well as highlights from "The Late Late Show with Craig Ferguson." CBS and Verizon Wireless also plan to present behind-the-scenes footage, such as making-ofs and interviews with the casts of shows from the CBS prime time lineup.
Anything iPod Can Do…
CBS may view its deal with Verizon as a major step into mobile entertainment, but Inside Digital Media Senior Analyst Phil Leigh told the E-Commerce Times the industry may look back on these types of deals a year from now as a fairly timid step. That's because CBS is only streaming clips of shows, not entire programs.
"The iPod video and all the movement that's been taking place around that is one thing that is prompting moves like this," Leigh said. "The wireless carriers want to demonstrate that if you can do this sort of thing with iPod, then you can do it even better with a cell phone because it's wireless."
A Great Awakening
Another aspect of recent moves by broadcasters to launch their programming in digital venues — Warner Bros. recently made some of its classic shows available online — is the epiphany that there are different audiences for different mediums.
"Announcements like this demonstrate that video is not just for the television anymore. The content rightholders are going to want to see that it gets to as many devices as possible, including cell phones and iPods and laptops and PCs," Leigh said. "What we've seen in 2005 is media rights holders coming to this epiphany."
V CAST runs on Verizon Wireless' Evolution-Data Optimized (EV-DO) network. The V CAST coverage area, which mirrors the Verizon Wireless EV-DO network, is available to more than 140 million Americans in 171 major metropolitan markets and is expanding coast to coast.