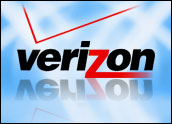 Verizon Wireless yesterday announced it has partnered with with Vodafone to introduce a new service designed to give business travelers mobile versatility.
Dubbed GlobalAccess, the service offers Verizon Wireless business customers with a two-card solution that gives them secure connection to the Internet in more than 60 major metropolitan markets in the United States, as well as in Canada and in 50 countries throughout Europe, Asia, Australia and Africa.
"Many of our enterprise customers have large numbers of employees who spend time traveling internationally," Cindy Patterson, vice president of enterprise data for Verizon Wireless, said. "Our relationship with Vodafone allows us to offer our customers access to our industry-leading wireless broadband network in the U.S. and Vodafone's highly-successful Mobile Connect 3G data card and dashboard software, resulting in a best-in-class wireless experience when they travel — domestically or abroad."
Sixty Markets and Roaming
In the United States, Verizon Wireless' BroadbandAccess gives mobile professionals a resource designed to boost productivity and stay in touch with the office and customers while traveling domestically.
Running on Verizon Wireless' Evolution-Data Optimized (EV-DO) network, BroadbandAccess allows mobile professionals to use their laptops to tap into applications and tasks at download speeds of 400-700 kilobits per second.
While operating outside of the United States, GlobalAccess runs on Vodafone's high-speed 3G network with data rates of up to 384 kbps using the Vodafone Mobile Connect 3G/GPRS where available, acting as an extension of Verizon Wireless' BroadbandAccess service.
This high-speed connection allows Verizon Wireless customers to download complex files and large e-mail attachments while traveling abroad.
Competing in a Global Market
As with Verizon Wireless' BroadbandAccess service for business customers, GlobalAccess is a wide-area wireless data service. With GlobalAccess, customers are not limited to the 300-foot range of WiFi or confined to working in a hotel room — they can work when and where they need to and experience the freedom of mobility.
The two-card solution — one for accessing Verizon Wireless' EV-DO BroadbandAccess service and the other for Vodafone Mobile Connect 3G/GPRS — includes software that detects which data card has been inserted in the laptop and launches the dashboard client for connection to the appropriate service. Through Vodafone's networks and its roaming agreements, GlobalAccess can be used in up to 50 countries.
A Sensible Move
Jupiter Research wireless analyst Michael Gartenberg told TechNewsWorld that the partnership with Vodafone was a good move for Verizon.
"As more and more people are mobile, particularly overseas, they are looking to stay connected in the same way that they do when they are in the U.S.," he said. "This is similar to what we've seen some competing cellular companies."
Indeed, T-Mobile and Cingular already have global service and it is in demand. Gartenberg said business customers are expecting the same level of data roaming availability overseas as they receive in the U.S.