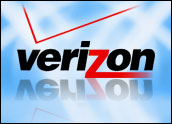 Hoping to grab as many customers for its wireless broadband service before key competitors push into the market, Verizon Wireless cut monthly prices as it rolled the high-speed service out in several additional cities.
The price cuts of 25 percent drop the price of the service, known as BroadbandAccess, from US$79.99 per month to $59.99 per month for new and existing customers of Verizon Wireless calling plans. Subscribers can also add the V Cast service, which streams video content to hand-held devices, for an additional monthly charge.
Stiff Competition
The two services use the EV-DO (Evolution-Data Optimized) platform, which Verizon has been among the first to bring to market but which competitors are also eyeing as a key driver of revenue and profit growth, particularly among business users.
Sprint has already begun to roll out its 3G service, though it is targeting areas such as airports and business districts, rather than blanketing entire cities. Cingular, which is building a faster network of its own, has a similar service available in about a half-dozen key cities.
The new locations for the Verizon service — including San Francisco, Denver and Charlotte, N.C. — bring to 62 the number of cities where the services are available. Verizon Wireless is a joint venture of Verizon and Vodafone Group.
"We made the promise that Verizon Wireless' broadband network would be widely-available by the end of 2005," said Dick Lynch, executive vice president and chief technical officer for Verizon Wireless. "We are confident that our deployment and network technology will enable customers to reap the benefits of the nation's only national wireless broadband network."
Speed Kills
Verizon left little doubt about how it felt about being the first to broadly offer the high-speed wireless option. "Our customers don't have to wait until next year or whenever for wireless broadband to be available — let alone only in business corridors," John Stratton, vice president and chief marketing officer for Verizon Wireless said in a statement.
Getting the networks up and running quickly may also be important because of new technologies on the horizon, including WiMax.
In the meantime, Ovum analyst Roger Entner said many business will find the reduced price a strong enticement and will be able to realize a "a strong return on their investment" as they boost the productivity of mobile workers.
Sprint is expected to launch a broader version of its own 3G wireless network later this year, targeting consumers who need to stay connected as well as business users. That full-fledged service, which Sprint has said it would invest as much as $3 billion to build, is expected to cost around $80 per month.
Telecom analyst and consultant Jeff Kagan told the E-Commerce Times that the Verizon Wireless service is now widely spread enough that the company can start to take a different approach in its marketing, one that will likely feature it equating the Verizon name to national high-speed wireless.
"This is the point where Verizon Wireless has expanded their high-speed services to enough markets that they switch from marketing on a city-by-city basis to a national basis," Kagan said. "We can now expect to see national advertising and marketing for these services."
Rising Tide
Kagan believes that faster data networks will accelerate the evolution of the cell phone into the "third screen" in consumers' lives after the TV and computer.
More importantly for Verizon, the lower price will both attract new users and prompt existing subscribers to add the new service, boosting the size of the bundle of services they are getting from Verizon and therefore boosting the company's profitability. But he also expects price competition to drive down the monthly fees before long.
Others stand to gain as well if Verizon Wireless' service takes off.
In a research note, Prudential Financial analyst Inder M. Singh pointed out that the service uses Qualcomm's CDMA 2000 chips and other proprietary technology. As a result, Singh boosted his rating on Qualcomm, predicting higher demand for CDMA products.