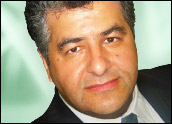 Over the past decade, online gambling has expanded to become a multi-billion dollar business. There are over 2,000 gambling sites worldwide; however, none of these sites are based in the United States, as the U.S. possesses stringent gambling laws. Most notably, in 2006, the U.S. Congress passed the Unlawful Internet Gambling Enforcement Act (UIGEA), which makes it illegal for U.S. financial institutions to transfer money to offshore gambling Web sites or to the online payment services which those Web sites use. As a result of the UIGEA, many non-U.S. Internet gambling Web sites halted their provision of services to U.S. residents.
Although the UIGEA is a piece of U.S. legislation, it has been consistently applied to non-U.S. citizens since its enactment. Most recently (August 2009), the legislation was applied when a Canadian resident was indicted in the U.S. on online gambling charges, amongst other charges. Douglas Rennick was charged with bank fraud, money laundering and illegal gambling. U.S. authorities claimed Rennick opened bank accounts in the U.S. under various corporate names for the illegal purposes of using the accounts "to receive funds from offshore Internet gambling companies that offered, variously, poker, blackjack, slots and other casino games."
This recent indictment is part of the aggressive measures taken by the U.S. to crackdown on foreign online gambling.
The Zippo Test
This is not the first time Canadians and other non-U.S. citizens have been charged with similar offenses. In January of 2007, the cofounders of NETeller, John Lefebvre and Stephen Eric Lawrence, both Canadian citizens, were arrested and charged with the intent to promote illegal gambling by transferring billions of dollars for U.S. Internet gamblers. NETeller was at one time one of the largest independent online money transfer businesses in the world and was listed on the London Stock Exchange's AIM market. As well, in July of 2006, David Carruthers, an executive of BetonSports and a non-U.S. citizen, was charged with alleging to have committed conspiracy, racketeering and fraud in taking sports bets from U.S. residents. BetonSports is a British-based online gaming company and had a large market share in the U.S. market.
As the number of arrests made on non-U.S. citizens such as Rennick increases, an issue has been raised as to whether the UIGEA can be applied extraterritorially to non-resident entities.
The UIGEA is generally silent on the issue of extraterritoriality. Thus, there is a strong presumption against such an application. However, if Congress intended for the UIGEA to have extraterritorial effects, an argument can be made that the UIGEA can be applied extraterritorially. There is a strong claim that Congress did have that intention, based on the fact that the primary targets under the UIGEA at the time of enactment were foreign entities, as the bulk of the organizations and entities accepting Internet gambling funds were of non-U.S. origins.
Assuming that the UIGEA can be applied extraterritorially to non-U.S. entities, the next step is to determine whether the court deciding on such a case has personal jurisdiction over the non-U.S. defendant. Courts generally look at Web site activity as a basis for determining whether there is personal jurisdiction in e-commerce based legal proceedings. Specifically, U.S. courts apply the "Zippo Test." Based on this test, Web sites with no user activity, where the sole purpose is to provide information to users, can rarely serve as a basis for establishing personal jurisdiction. On the other hand, a fully interactive Web site, including Web sites which allow users to enter into commercial financial transactions via the site, can serve as a basis for establishing personal jurisdiction. Virtually all Internet gaming sites would fall under the latter category, thus allowing personal jurisdiction to be established.
Extradition Question
It is important to note that this personal jurisdiction analysis would be moot if a defendant was arrested while physically in the U.S., as the U.S. would automatically have jurisdiction as a result of the defendant being physically present. This has been the situation with previously arrested Canadian and non-U.S. citizens. Lefebvre of NETeller was arrested in his home located in Malibu, Calif., while the other cofounder, Lawrence, was arrested in the U.S. Virgin Islands. Similarly, Carruthers was detained by FBI agents in a Texas airport while en route to Costa Rica.
Rennick's situation is unique, as he is currently located in Canada, physically outside of U.S. jurisdiction. This being the case, the U.S. will need to seek the assistance of Canadian authorities in having Rennick extradited to the U.S. However, even if such an extradition request is made, it remains to be seen whether Canada will grant such a request. One thing is for certain — depending on how U.S. authorities choose to proceed with Rennick's case, the concern exists that law enforcement authorities in the U.S. will substantially increase the use of the UIGEA in going after foreign entities and/or individuals whose activities in the online gaming industry is fully legal under the laws of their home jurisdiction. Obviously, this is a major concern to those in the online gaming industry, but the more important issue is how will foreign courts, including Canadian ones, react to U.S. authorities seeking to extradite their nationals based on a foreign law (UIGEA) with no domestic counterpart in their home jurisdiction.
---
Javad Heydary
, a columnist for the E-Commerce Times, is chairman and managing director of
Heydary Hamilton
. His business law practice focuses on commercial transactions, e-commerce and franchising law. Heydary is also managing editor of
Laws of .Com
, a biweekly publication covering legal developments in e-commerce.