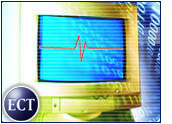 Unisys (NYSE: UIS) fell US$2.25 to $12 in morning trading Tuesday, after the computer maker reported first-quarter results that were in line with its previously lowered expectations, and said that a weak economy is continuing to keep orders low.
SG Cowen reportedly downgraded Unisys shares to neutral from strong buy following the company's announcement.
Pro forma net income for the quarter ended March 31st fell to $69.3 million, or 22 cents per share, from $107.4 million, or 34 cents. Year-earlier results were revised to reflect the company's decision to exit the commodity hardware business.
Revenue rose to $1.62 billion from $1.53 billion a year earlier, while operating income slipped to $106.3 million from $178.3 million.
Because of "weak market conditions," Unisys said it will not sell its federal business unit as previously thought. Instead, the company said it is "taking aggressive actions to position the business for profitable growth."
As a result, results for last year were restated to include the federal business and exclude $793 million of commodity hardware business.
"Economic uncertainties made this a challenging quarter," Unisys chairman and chief executive officer Lawrence A. Weinbach said. "Customers continue to be cautious about undertaking new large-scale capital projects.
"We are feeling the impact of the economic slowdown most heavily in our systems integration and enterprise server businesses," Weinbach said. "As customers look for ways to control costs and trim budgets, they are reducing their spending on leading-edge e-business solutions that require systems integration and consulting expertise."
Sales of enterprise servers are also slowing, as customers delay spending on new equipment, Unisys said. However, outsourcing and network services both saw "strong, double-digit growth" in the latest quarter.
Weinbach said Unisys is "taking a cautious view of the second quarter," predicting earnings per share at about half second-quarter pro forma levels, with "modest revenue growth."