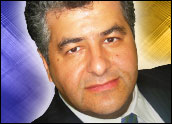 Since its conception in 2006, Twitter has gained considerable notoriety and publicity worldwide. Twitter is a free social networking and micro-blogging online service that permits users to post updates, known as "tweets." These text-based tweets — limited to 140 characters — are displayed on the individual user's profile page.
Tweets can be delivered to other users in the Twitter community, known as "followers," who have explicitly subscribed to receive them. In terms of Internet presence, a recent survey by Nielsen Online ranked Twitter as the fastest-growing site in the Member Communities category for February 2009. Twitter had a monthly growth of 1382 percent, Zimbio of 240 percent, followed by Facebook with an increase of 228 percent.
Twitter Reporting
Recently, Twitter played a major role in capturing the political developments following the 2009 Iranian presidential elections, as well as the social zeitgeist surrounding the passing and subsequent memorial of Michael Jackson.
More importantly, recent studies, including one published in the May 2008 edition of New Scientist, have concluded that blogs, maps, photo sites and instant messaging systems like Twitter did a better job of getting information out during emergencies than either the traditional news media or government emergency services.
Twitter in the Courtroom
The use of Twitter is also gaining popularity in the legal sphere. Reporting via Twitter from the courtroom is the fastest-growing trend in the coverage of the United States justice system.
"Tweeting" in the courtroom has recently been allowed in high-profile cases being tried in Iowa, Massachusetts, New York, and Washington, D.C. In addition, the use of Twitter in the U.S. federal courts and in criminal cases, while still rare, is also becoming acceptable, as demonstrated by the recent decision of a judge in the U.S. District Court in Wichita, Kan., to allow a reporter from a local newspaper to provide updates via Twitter on a racketeering gang trial.
A similar trend is occurring in Canada. Despite the fact that the Ontario Superior Court does not permit the chewing of gum or the use of cellphones due to their obvious distraction, the sound of key taps could be heard during recent courtroom proceedings since making updates to Twitter has recently been permitted by the Court in trials in both Ottawa and London, Ontario.
Ottawa Proceedings
The Mayor of Ottawa, Larry O'Brien, faces criminal charges over allegations of influence peddling. Specifically, the mayor faces allegations that he offered to help former mayoral candidate Terry Kilrea to get a job with the National Parole Board in exchange for dropping out of the 2006 mayoralty race in which O'Brien was the ultimate victor.
One of Ottawa's newspapers, the Ottawa Citizen, brought an application seeking permission for its reporters to use their BlackBerry handsets, laptops and other electronic text messaging devices to report live on the proceedings.
In granting the application, Judge J. Douglas Cunningham rejected concerns about "putting the genie back in the bottle" but cautioned that his ruling was specific to that particular trial, and he noted that these emerging technologies could raise additional concerns in a jury trial.
The ruling allowed Canwest, other news organizations, and any member of the general public in attendance to provide up-to-the-minute coverage of the trial using Twitter.
The trial, which concluded on July 7, 2009, was followed and reported by the Ottawa Citizen's Glen McGregor. While he has stopped posting any tweets, his last post indicated that he plans to return on August 12, 2009, for the verdict.
In addition, he acknowledged the new reporting format that was used and thanked the public for following his tweets: "Thanks to everyone who followed, even intermittently. Covering a trial this way was an experiment for us. Tell us how it worked for you."
London Proceedings
In terms of the level of seriousness of the offense, it appears that the use of Twitter runs the gamut. At the same time as the O'Brien influence-peddling trial, Twitter was used to report on murder trials as evidenced by Kate Dubinski's Twitter stream. Dubinski has been providing tweets on the Bandidos murder trial, a high-profile first degree murder trial involving six biker gang members and the violent murders of eight individuals whose bodies were found in the trunk of a car in southwestern Ontario.
Social Networking Journalism Debate
There is no question that Twitter has become a pervasive element to mainstream reporting. However, many lawyers are not completely sold on the idea. Lawyers involved in the racketeering case in Kansas were concerned that a juror might visit the Twitter online site to read the courtroom posts.
However, in deciding to allow updates to Twitter from his courtroom, the judge stated that jurors have always been told to avoid the newspaper and other media reports, and "you either trust your jurors to live with the admonishment, or you don't."
Others are concerned that tweets are only real-time sound bites that do not necessarily provide the big picture. Thus, such updates can be taken out of context.
On the other hand, proponents of Twitter have argued that tweeting in the courtroom is simply another way of creating public access, similar to allowing the public to attend a trial or allowing a reporter to take notes for a newspaper article. Twitter is simply another medium for reporting, and any steps that can be taken to increase transparency and further open the court process to the public should be embraced.
While the debate over using Twitter to report on courtroom developments will assuredly continue, there is little doubt that the market has spoken. For better or worse, Twitter will remain a voice of millions for some time to come — granted, a voice that is only capable of speaking in 140 characters at a time.
---
Javad Heydary
, a columnist for the E-Commerce Times, is chairman and managing director of
Heydary Hamilton
. His business law practice focuses on commercial transactions, e-commerce and franchising law. Heydary is also managing editor of
Laws of .Com
, a biweekly publication covering legal developments in e-commerce.
---