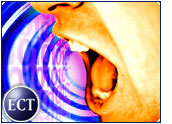 Travel e-tailer Travelocity.com (Nasdaq: TVLY) officially launched a speech-driven customer service application Monday that will allow customers to review existing travel plans over the phone, the company said.
Forrester Research senior analyst Henry Harteveldt told the E-Commerce Times that this innovation in customer service typifies a trend in the online travel industry, in which e-tailers are offering customers more ways to access reservation information.
"It is really important for full service travel agencies to offer multiple access options, especially considering the volume of tickets sold," Harteveldt said.
The application is a "logical outgrowing of Travelocity's offering," Harteveldt said.
iVB Enterprise Solutions, a division of InterVoice-Brite (Nasdaq: INTV), is providing the application, which uses speech technologies from SpeechWorks International (Nasdaq: SPWX).
Remote Control
The new service combines automated speech recognition capabilities with voice portal technologies, including natural sounding text-to-speech and the ability to ask for andretrieve Web-based information.
Travelocity customers using the service will now be able to remotely confirm travel information, including airline, hotel and car reservations, the company said.
"Customers we surveyed have requested the ability to obtain travel information without having to wait for an agent," Travelocity senior vice president of operations and customer support Russ Smith told the E-Commerce Times. "So there are benefits for thecustomer, as well as for Travelocity."
Effective Triage
Customer volume was one of the key drivers that led to Travelocity's voice-based customer service offering. By routing customers through the Internet Voice Recognition (IVR) system, Travelocity hopes to reduce the number of callers on hold and to free itsrepresentatives to work on more complex issues.
According to Smith, 100 percent of customer service calls go through the IVR system, and since the application was implemented in February, 22 percent of callers have obtained the information they need without ever speaking to a human agent. Complexrequests are routed to agents.
"We are ahead of where we thought we would be at this point," said Smith. "Our next goal is to reach a 25 percent success rate."
Going Global
Currently, Travelocity customers can access basic itinerary information pertaining to existing reservations over the phone, but by the fourth quarter of this year, they will have access to expanded information, including global flightlistings, gate changes and pricing information.
While Harteveldt recognized the value in providing basic itinerary information over the phone, he suggested that the real value lies in offering expanded travel information like weather and traffic advisories and up-to-the-minute gate changes.
"Proactive flight information delivered via e-mail and wireless communications is becoming more common," said Harteveldt, pointing to such players as Orbitz, UnitedAirlines, and American Airlines, which offer customers various kinds of these alerts.
More Helping Hands
In the travel industry, there is a distinct channel shift to the Web, according to Harteveldt, who projects $16.7 billion in online sales this year, which would account for about 11 percent of the industry's revenues.
As more e-tailers continue to innovate in this industry, Harteveldt expects to see more customer service applications that take advantage of a variety of communications media.
"[This phone-based option] may round out Travelocity's offering so that technology pessimists feel more comfortable transacting online," suggested Harteveldt.