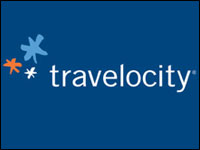 Travelocity (Nasdaq: TVLY) reported its largest quarterly profit to date on Wednesday — US$4.9 million — despite a decline in revenue attributed to flying fears after the September 11th terrorist attacks.
Fort Worth, Texas-based Travelocity said it earned a pro forma profit of 9 cents per share for the third quarter, a nose ahead of the 8 cents per share analysts had predicted.
Pro forma profit for the company was $4.5 million in the previous quarter.
Travelocity's revenue of $78.5 million in the third quarter was 4.6 percent below the $82.3 million the company brought in during the second quarter, but 47 percent higher than Q3 2000 revenue of $53.4 million.
With special charges factored in, Travelocity lost $13.3 million in the most recent quarter, compared to a $31 million loss in the year-earlier quarter.
First Glimpse
Travelocity is the first online travel site to report a full quarter of earnings since September 11th. Expedia (Nasdaq: EXPE) will release its results Monday while Priceline.com (Nasdaq: PCLN) will announce on November 1st.
Travelocity stock reacted well to the earnings news, rising 5 percent to $16.85 in early trading Thursday.
"Obviously, things remain very fluid," Travelocity chief executive officer Terrell B. Jones said in a conference call. "Our vacations and cruise business have recovered all the way and we are close to being back on track with airline bookings as well."
Tapping New Markets
Travelocity said non-air travel revenue was up 94 percent over a year earlier, as the company moved to expand into cruises and vacation planning and unveiled a concierge service that enables customers to reserve restaurant tables or show tickets in advance.
Thursday, Travelocity announced a partnership with Gorp.com to provide adventure-travel packages on the Travelocity site.
Jones said airline bookings plummeted in the days after September 11th. Phone calls and cancellations flooded Travelocity, causing a sharp drop in the number of visitors to the site converted into buyers.
Bookings dropped again briefly after U.S.-led attacks on Afghanistan began nearly two weeks ago, he added.
Almost on Track
However, Jones would not say what impact, if any, a series of anthrax scares in several U.S. cities had on bookings. He did say that most Travelocity customers book 40 days in advance, meaning that holiday air travel is starting to be sold.
"We're not going to give day-by-day accounts," Jones said. "We've said that booking levels are back to 80 to 90 percent of pre-September 11 levels and 70 to 80 percent of October, which is usually a busy month."
The online travel firm also made positive comments about the fourth quarter, saying it would meet or exceed third quarter results.
Buffer Zone
Earlier this month, Travelocity said it would close two customer service call centers and cut 10 percent of its workforce. That move and others are expected to save the company $20 million per year.
Jones said an increasing number of customer calls are being handled by an automated voice system through which customers are able to cancel or change flight plans without speaking to a live customer service representative.
The impact of the attacks on Travelocity might have been muted somewhat by two one-day sales that Travelocity, Yahoo! and American Airlines staged during the quarter. One of those sales, in late August, drove traffic to the site up 71 percent to record levels.