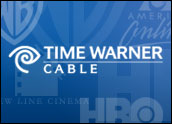 Time Warner was finally able to complete the spin-off of its cable division Tuesday, a move that investors have long banked on as a way for the media giant to focus on growing its TV, print, movie and online businesses.
Time Warner Cable became a standalone public company after a judge put a Chapter 11 bankruptcy reorganization plan for Adelphia Communications into effect on Tuesday. The company's shares should begin trading on the New York Stock Exchange on or around March 1.
Time Warner stock, meanwhile, was up about 1.6 percent in afternoon trading Tuesday to US$21.51.
Growing Cable Sector
"We believe Time Warner Cable is positioned to compete successfully in the fast-growing cable sector and to increase value for the shareholders of Time Warner and Time Warner Cable," said Time Warner CEO and Chairman Dick Parsons.
Time Warner said the new company would go public without taking the traditional steps toward an IPO, such as using an underwriter to handle the transaction. As a result, Time Warner withdrew a plan it has submitted to the Securities and Exchange Commission seeking permission for an IPO.
New Landscape
With Adelphia assets in the fold — Time Warner and Comcast together paid $16.7 billion for the company — Time Warner Cable becomes a formidable force in the space at a time when cable providers are enjoying a long bull run.
Comcast, just ahead of Time Warner as the largest cable provider in the United States, saw its stock price double during 2006.
Revenues are climbing on the strength of new offerings, notably the so-called triple play bundles that offer TV service, high-speed Internet access and VoIP (Voice over Internet Protocol) phone service to customers.
Cable companies have also done a better job of selling premium services, such as on-demand video and digital packages that include high-definition channels as well as digital video recorders.
"Even though the cable companies and phone companies are heading for a showdown, a lot of the companies are going to be successful and profitable," said telecom industry analyst Jeff Kagan.
In the short term, cable companies have an advantage because they have been selling TV service to customers for decades, he added, while phone companies are feverishly trying to obtain the licenses needed to sell video content in many places.
"There is a lot of room to grow," Kagan said.
Boost for AOL?
Time Warner will benefit from a strong and independent Time Warner Cable as well, as the network will be a channel for promotion of Time Warner media assets — including Web portal AOL, CNN and Time magazine, as well as TV and movie studios.
AOL is in the midst of a major overhaul, transforming itself from a for-pay dial-up Internet service to a free-to-all portal aiming to compete with Yahoo and Google for user eyeballs and online advertising revenue.
While Time Warner Cable is not likely to play content favorites for now, the prospect of a two-tiered Internet is developing, with cable network owners providing premium delivery of their own content — in this case, AOL and Time Warner video and music — over that of third parties.
Meanwhile, Time Warner may be preparing to turn the triple play into a bundle of four services, announcing a partnership with wireless company Sprint to give customers in North Carolina access to wireless calling plans in addition to cable, broadband and home phone service.