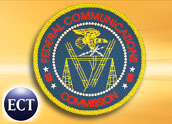 The Federal Communications Commission (FCC) voted Thursday to make it easier and faster for telephone companies to enter markets with television services, clearing the way for a showdown with cable companies for the right to deliver bundles of products into consumers' homes.
By a 3-2 margin, the FCC voted to limit the amount of time local jurisdictions can spend negotiating contracts with phone companies that want to provide television services to 90 days, and to limit the scope of those licensing negotiations significantly.
Leveling the Playing Field
The phone industry had complained that the process of striking licensing agreements can take months or years, and was hampering their ability to compete with cable companies.
Most cable companies have long held such licenses, and the telecom industry argued that the playing field was not level since those companies could enter the phone business through VoIP calling — with far lower hurdles.
The FCC said it came to the conclusion after a year of study that "the current operation of the franchising process constitutes an unreasonable barrier to entry that impedes the achievement of the interrelated federal goals of enhanced cable competition and accelerated broadband deployment."
In some cases, local municipalities were requiring substantial in-kind payments to grant licenses, such as the construction of municipal swimming pools or other facilities, the FCC said.
"Greater competition in the market for the delivery for multichannel video programming is a primary and long-standing goal of federal communications policy," said FCC Chairman Kevin Martin. "Competition is desperately needed in the video market."
Prices Cited
Martin noted that an FCC-commissioned study found that between 1995 and 2005, cable rates have risen an average of 93 percent from US$22.37 per month to more than $43.
"Since 1996, the prices of every other communications service have declined while cable rates have risen year after year after year," Martin added.
The two Democratic members of the FCC voted against the order.
Commissioner Michael Copps said the steps taken will not do enough to encourage "honest-to-goodness competition" in the video marketplace, and argued that the evidence before the FCC did not demonstrate that the current franchising system is not working.
"If we are going to preempt and upend the balances inherent in long-standing federal-state-local jurisdictional authorities, we should have a record clearly demonstrating that those local authorities are not up to the task of handling this infrastructure build-out, and that competition can be introduced only by preempting and upsetting these long-standing principles of federalism," Copps said.
There remains some question about the commission's legal right to take the steps it did, he added. "Proceeding on such a controversial decision does not put an end to this issue. It only invites more delay, more confusion, and more possibility of legal challenge."
The other dissenting member, Jonathan Adelstein, noted that the CEO of Verizon, one of the telecom companies expanding its video offerings through its fiber-optic-based FiOS service, recently stated that the company was becoming adept at local licensing and did not see it as a major hurdle to growth.
He also predicted retribution from Congress, because the FCC may be seen overstepping its bounds. "This is legislation disguised as regulation," he said. "The result will be heavy oversight after-the-fact, and a likely rejection by the courts. This outcome is disappointing because I believe we must do everything we can to encourage competitive video offerings."
Not Enough?
Not surprisingly, the cable industry hoped to block the move but also said it was being based on misleading data. For instance, year-old cable pricing information was being used, and the impact of bundled savings for consumers who buy Internet, cable and phone from a single cable company was not taken into account, said Kyle McSlarrow, President of the National Cable and Telecommunications Association.
While applauding the FCC's decision not to completely eliminate the franchising process, McSlarrow said the order will not do what is intended.
"The simple fact is that today's order doesn't provide a level playing field, a concept that has been universally supported up until now at federal, state and local levels," he said. "We don't believe the Commission has the legal authority to establish separate regimes for incumbents and new entrants in today's highly competitive marketplace."
The argument of equal treatment is a difficult one, because cable companies have been subject to licensing for some time while telecom companies are new to that aspect of regulation, independent telecom analyst Jeff Kagan said. On the other hand, telecom companies have a long history of regulation going back to their earliest days, while cable companies have enjoyed more of a free market hand, he argued.
"The best thing for consumers is if both sides are treated evenly and both sides are successful," Kagan explained. "That will keep prices low and innovation high.
"The Baby Bells have to build out their networks, so this won't change things overnight," he continued. "But in the long run, consumers should benefit from choice and competition."