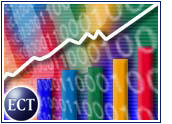 In Part I of this special report, the E-Commerce Times looked back at the first five major milestones in e-commerce history. From the first electronic business transactions to heartstopping e-tail sales figures, e-commerce burst onto the scene in dramatic fashion. Now, as this report concludes, we explore the second five major events of the great e-commerce roller coaster ride.
6) August 13, 1999: Napster Hits and Hits and Hits
On this day, Napster founder Shawn Fanning told the press that the number of users of the online music swap site had quintupled. In a week.
The movement was on. Music lovers have not stopped flocking to Napster in swelling numbers to download music at will, for free.
Obviously, many argue vehemently that the downloading of non-licensed music constitutes a legal violation, not to mention an ethical one. But even if Napster loses its own case for survival, few believe that the online music revolution that Napster spawned will ever be stifled.
"It's an absolutely defining moment because it's the first time that consumers have dictated how they want to relate to an industry, and the recording industry doesn't get it," Gartner Group research director Robert Labatt said.
7) January 10, 2000: AOL Time Warner
It is not a done deal yet. But 10 days into the new century (or the last year of the old one), AOL and Time Warner announced a deal that might go unrivaled for at least the next 99 years and 50 weeks.
The fact that the merger was valued at $350 million was only part of it. Observers fixated on the combination of an old economy titan with a newer, online juggernaut, or as ECMsym.com's Levy said, "the ability of AOL, with their 24 million customers, being able to reposition content from Time Warner and being able to increase their e-commerce engine significantly."
Added Labatt: "It's the marriage of old world and new world, the marriage of old media and new media. It's going to bring to the surface many of the issues that surround DRM (digital rights management) and the potential monopolistic power over content and its distribution."
8) February 7-8, 2000: Denial-of-Service Attacks
First, Yahoo! said Ow! Then squeals of agony came from Amazon, Buy.com, and eBay. In a series of coordinated assaults, computer hackers took one tire iron after another to the kneecaps of some of e-commerce's biggest giants.
In the aftermath, people did what people do whenever they have been victimized: nurse the wound, assess the damage and try to figure out how to arm themselves better. Supposedly, security upgrades were inevitable — but the idea now was to make "inevitable" come a lot sooner.
"You saw a wide array of predictions," U.S. Bancorp Piper Jaffray senior research analyst Greg Konezny said. "A major issue was with a loss of confidence in shopping online, because of these vandalism-type attacks, and then there's the other side of the opinion which is probably more correct, which is that it was merely a bump-in-the-road-type situation."
9) May 10, 2000: Net Tax Moratorium Extended
Some argue that the e-business industry is so vulnerable that the U.S. government should let it grow without being hindered by taxes. Others argue that there is a huge difference in vulnerability between an online mom-and-pop shop and a shop that employs thousands of moms and pops.
Everyone can agree, however, that no solution is imminent. So, as a watershed moment epitomizing the uncertainty that reigns over e-commerce, we offer the day that the U.S. House of Representatives voted to extend the moratorium on Internet-specific taxes for an additional five years.
The government still has to address many problems, both large and small, according to Netscape vice president of engineering Chris Baena.
"The moratorium was extended because the government doesn't have the infrastructure to support [an Internet taxation system]," Baena said.
10) May 18, 2000: Boo.com Folds
Late in 1999, a UK-based fashion e-tailer with a comically scary name debuted with $120 million (US$) in initial capital backing. Six months later, the results were just plain frightful. A symbol of the e-commerce shakeout was born as Boo burned through its funding faster than you can say you know.
"Boo.com was one of the big reality checks for everyone," AOL vice-president of e-commerce Patrick Gates said. "I don't think any of us were surprised specifically. I sensed that there would be some issues there based on the product mix and sort of high-flying technology. But that one made a lot of people look back and go, 'Wow.'"
When it happened, co-founder Ernst Malmsten told The Financial Times of London, "We have been too visionary."
Too much vision? That is one of the things that can happen when you have been riding an e-roller coaster.