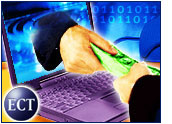 For years, the U.S. Internet and e-commerce industries resisted any push for a national online sales tax on the grounds that it would harm e-tail sales growth. However, at least some retailers that finally have transitioned to full-scale tax collection say the move has had little or no impact on their top or bottom line.
True, savvy shoppers can still find sites that are not collecting taxes uniformly, instead leaving it up to users to disclose whether or not they are subject to local sales tax, but many retailers believe customers are more interested in saving 5 minutes than in saving 5 percent.
"The impact has been very minimal. Our customers are not going to decide not to make a purchase because there's sales tax," Lands' End CFO Don Hughes said at the eTail 2003 conference in August. "That's not what's driving them to come to our site to begin with."
Hughes said the transition to taxing online sales did not take place without some fallout, as customers did react to seeing charges they had not encounteredbefore. However, he added: "It goes away. After six to nine months, it was basically impossible to see the difference."
Smooth Transition
While Lands' End once collected taxes only in places where it had a physical presence, that limited approach changed last year when retail giant Sears bought the multichannel apparel seller. Overnight, Lands' End gained a physical presence in almost every U.S. jurisdiction except Washington, D.C., Hughes said.
Other retailers echo that theme. Wal-Mart and Target both began collecting sales tax on all online purchases earlier this year, and although the retail giants have not disclosed specific data, analysts say there is no sign that the move has come close to denting e-commerce gains. In fact, according to the U.S. government, online sales continue to post impressive double-digit growth rates.
Taxing Issue
The lone exception to this rule of smooth transition may be smaller, niche-focused e-tailers, for which the act of collecting and paying sales taxes in the proper jurisdictions is a real challenge.
"When you're trying to run a tight, lean operation in order to stay profitable, any additional back-office work is a burden," eBags.com CEO John Nordmark told the E-Commerce Times. "But it's not something that is going to hurt on the customer side."
In fact, for eBags and others, a national online sales tax might be preferable to the existing mishmash of local jurisdictions because it would simplify the process.
"All anyone asks for is a level playing field," Nordmark said. "From there, you give it your best shot."
Right now, many smaller sites are handling the tax issue by letting another company run their e-commerce operations. That is the approach taken by NHL.com, according to Kenneth Nova, the site's vice president of administration. "[Sales tax has] not been a major issue for us, though I know it has had an impact on other sites," he said.
Going Along
The encroachment of sales tax may be unstoppable, but its increasing prevalence is not necessarily a negative development.
Christine Aguilera, CFO of catalog and online retailer SkyMall, said data collected within the industry suggests the impact of sales tax will be minimal even when pure-plays that have resisted uniform tax collection are forced to switch. "The only conclusion you can draw is that it's only a matter of time before it happens, so you might as well be ready," she said.
Forrester Research analyst Carrie Johnson agreed, pointing out that major multichannel retailers, including Wal-Mart and Target, were the first to begin collecting online sales tax, leaving pure-plays to fight the battle on their own. Johnson and other analysts have long said it will be only a matter of time before a national Web sales tax is implemented.
"The multichannel retailers needed to do this," Johnson told the E-Commerce Times, noting that without a comprehensive online tax-collection policy, shoppers are often unable to return goods bought online to retail stores. "Shoppers are used to paying sales taxes offline, so this is something they'll shrug off."
Don't Worry
Some time ago, the slowly recovering economy and massive state deficits in the United States accelerated debate over a uniform online sales tax, but that talk receded as other pressing issues took the national stage.
Still, nearly all retailers agree that charging online sales tax is inevitable, and the advice from some companies is to stop worrying about it. There is, apparently, life after sales tax.
"We're finding it's not a problem at all," said Hughes of Lands' End.