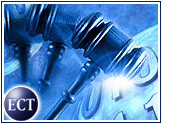 Legal professionals face an uphill battle in dealing with thorny new issues raised by the globalization and growth of e-commerce — from taxes and intellectual property disputes to privacy and cybercrime.
According to Thomas Smedinghoff, a partner at law firm Baker & McKenzie, the ever-changing e-commerce landscape can prove vexing, not only to attorneys in training, but also to well-established pros in the field.
"The real challenge here is that the pace of change has been so fast," Smedinghoff told the E-Commerce Times. "It's a situation where it really can change overnight, and attorneys will need to keep up with this."
Back to School
Firms like Smedinghoff's often provide refresher Web seminars to keep attorneys up to speed. And the evolving e-commerce industry is spurring change in legal education programs.
For example, Miami, Florida-based St. Thomas University School of Law plans to launch this fall the first online masters in tax law program with an e-commerce specialization.
The program includes six courses accredited by the American Bar Association, with content created by Irvine, California-based International Business Law Services (IBLS).
Material is drawn from IBLS' database of law summaries, authored by experts from more than 30 countries.
IBLS marketing director Eric Gazin told the E-Commerce Times that the database covers such legal topics as tax issues, Internet privacy, intellectual property and the relatively new area of "techno torts."
"The growth of e-commerce has been very fast, but the changes in regulation were happening very slowly for a long time," Gazin said.
However, he noted that change is now occurring rapidly on a global scale, and the legal profession is being challenged to keep up.
Chasing Change
According to Professor William Byrnes of the St. Thomas University law school, students are being made aware of the legal complexities of Web page design.
"If the e-commerce businessperson does not carefully craft the terms-of-use statement, they might land in a foreign court, defending themselves in a jurisdiction that might not have the due process and equal protection concerns that U.S. courts observe," Byrnes told the E-Commerce Times.
With different countries enforcing different sets of regulations, Byrnes noted, attorneys could find themselves dealing more frequently with jurisdictional problems not encountered in the offline business world.
"Consider the potential when an online seller's headquarters is in New Jersey, their Web hosting company is in Florida, their intellectual property is in The Bahamas, the distribution point for their product is in Hamburg, Germany, and the purchaser of the product is in Calcutta, India," Byrnes said.
"Where is the jurisdiction for contesting a business issue, or issuance of a satisfaction of judgment?" he added. "This has both global and national implications that need to be addressed."
Taxes and More
Byrnes said practicing and aspiring attorneys also must learn about conflicting e-regulations in areas like taxation — there are more than 7,000 competing jurisdictions in the United States alone — as well as competition policy, banking and finance regulations, cybercrime and privacy law.
Stanford Law School professor Margaret Jane Radin said emerging concerns about digital piracy and intellectual property rights protection are forcing many attorneys to garner knowledge beyond their favored niches.
"There was a time when you would just need to study intellectual property if that was your specialty," Radin told the E-Commerce Times. "With the globalization of e-commerce, a lot more people need to be concerned about this."
With nations and international bodies slow to "harmonize" conflicting laws governing e-commerce, Baker & McKenzie's Smedinghoff said, lawyers will have to deal with content issues that arise, such as controversy over the sale of Nazi memorabilia on eBay. The sale of those items, which has since been stopped by the auction site, is illegal in some countries but not in others.
Quagmires Abound
Smedinghoff noted that attorneys also could be kept busy in coming years by disputes over when a legal document has been signed or received online, and how to verify the identities of contracting parties. While the United States has provisions for accepting e-signatures, for example, other nations do not.
Stanford's Radin said lawyers increasingly could be called upon to handle international commerce disputes that are no longer limited to multinational corporations. Now, anyone with an e-commerce site — including a solo business owner — could get stuck in a legal quagmire.
"It's trickling down to the smaller enterprises," Radin said. "Anytime you put something on the Web that can be seen by everybody, a lot of issues come up."