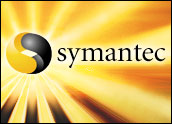 Symantec yesterday announced it has signed a definitive agreement to acquire instant messaging (IM) software maker IMlogic.
IMlogic's technology is designed to control and secure public and enterprise IM networks while ensuring compliance with regulatory and corporate governance policies.
The acquisition is expected to close shortly after customary regulatory approvals are in place. Terms of the deal were not disclosed.
"With the best-of-breed instant messaging management and compliance software from IMlogic, Symantec will be the first and only vendor to offer a complete security and archiving solution to help customers manage all their messaging requirements," said Enrique Salem, senior vice president of Security Products and Solutions for Symantec.
IM Gains Popularity
Instant messaging has enjoyed rapid adoption. Consumers are sending more than 12 billion messages daily, according to IDC, with many users sending more IMs than e-mails. In addition, IM networks are increasingly evolving beyond text messaging and file sharing to offer voice over IP (VoIP) services for free calling between clients.
The rapid adoption of IM networks by consumers and corporate users, combined with evolving real-time communications functionality, such as VoIP, makes instant messaging a viable vehicle for malicious threats that can leverage global IM directories to find new targets.
Symantec's acquisition of IMlogic is a hugely significant development in the endpoint security marketplace — one that analysts have been predicting for a long time, Ed Moyle, a manager with CTG's Information Security Practice, told the E-Commerce Times.
"The enterprise is starting to recognize that IM is here to stay and that it needs to be secured along with other technologies like HTTP and e-mail. As enterprises realize this, they are interested in protecting that technology with products from the vendors they are already using," Moyle said.
Waking Up to IM Security
Symantec realizes that larger companies need a vendor that can offer a complete end-to-end security and archiving solution, including IM network management, noted Jonathan Spira, CEO and chief analyst at Basex.
"This is critical because of the explosive growth in the use of IM within the enterprise," he explained. "Very few companies use enterprise-class IM systems — this number is perhaps 5 to 7 percent. However, as much as 80 percent of all knowledge workers use public IM systems within their organization, both for inter- and intra-company communications. This represents a vast segment of unmanaged communications that is alsosubject to regulatory and corporate governance policies."
Most enterprises need to be cognizant of IM security, Moyle agreed, because more and more enterprises are starting to encourage IM for business purposes as the technologies develop and gain legitimacy.
"Even if IM isn't used directly for business purposes, a number of organizations still find it beneficial to provide a standardized IM channel," Moyle said. "When IM was emerging, many enterprises attempted to restrict IM use, but found there were administrative advantages to offering a sanctioned and standardized IM portal."
At present, most individual users install their own favorite IM client at work, which makes it much more difficult to control from a security perspective, Moyle pointed out. The goal is to protect the endpoint — having a standardized, uniform, IM client deployment with filtering in place is a very effective strategy for controlling IM-borne malware.
Moving Forward
Prior to the acquisition announcement, Symantec and IMlogic partnered to deliver comprehensive solutions for protecting IM from Internet threats and malware, as well as from spam delivered over IM.
In addition, Symantec Security Response has had a longstanding relationship with the IMlogic Threat Center, and research analysts from both companies have collaborated jointly to address the exponential growth of IM and P2P threats on the World Wide Web.
Following the acquisition, IMlogic's threat detection and remediation for IM will be integrated into Symantec's early warning and response system and will augment the existing capabilities of Symantec Security Response. Following the close of the acquisition, components of the IMlogic technology will also be further integrated as a part of Symantec's Enterprise Vault archiving solution.
A Good Buy
Symantec has been gobbling up companies in droves lately and said it plans to make six to eight acquisitions a year going forward. It is natural that Symantec would purchase an IM malware product, Moyle said.
"I'd bet my bottom dollar, also, that this isn't the only IM malware product purchase that we'll see in 2006. Integrated anti-malware players are getting pressure from their customers for an IM-borne malware solution just like they received pressure for anti-spyware solutions in 2005/2004," he said.