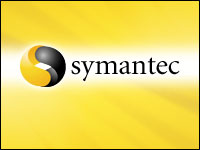 Symantec has announced that it has signed a definitive agreement to acquirean agent-less IT security compliance software company in a US$209 millionall-cash transaction.
Symantec said the acquisition of BindView Development Corporation wouldallow it to offer customers an end-to-end solution for policy compliance andvulnerability management with a choice of agent-based or agent-lesstechnology architectures.
Compliance Challenges
Enterprises in both the public and private sector are faced with meeting anincreasing list of regulatory mandates, such as the Sarbanes-Oxley Act, theFederal Information Security Management Act (FISMA) and Basel II. Compliancewith these regulations can be difficult and expensive, placing new burdenson businesses as they also work to secure their global IT infrastructures.
Jonathan Spira, CEO and Chief Analyst at Basex told the E-Commerce Times thatcompliance tools ensure that the computer has the latest security policies,operating systems and anti-virus patches.
"This is particularly important on endpoint devices which may connect to avariety of networks, such as a home network or hotel broadband, wheremalware lurks," he said. "There's no question that we'll see more movementin compliance and security software, especially as everyone tries to find abetter mousetrap."
Agent-based vs. Agent-less
Symantec believes the BindView acquisition gives it that better mousetrap byoffering customers a choice of agent-based or agent-less technologyarchitectures. Agent-based and agent-less policy compliance solutions arecomplementary capabilities that address different customer needs.
Symantec said its agent-based technology architecture offers compliance andvulnerability management, and is well suited for enterprises that havecomplex and heterogeneous IT environments.
By contrast, Symantec said BindView's agent-less architecture, which is lessIT-staff intensive, is ideal for organizations faced with managing a largenumber of systems that are not centrally located.
A Dual Approach
Spira said BindView fills in a gap in Symantec's portfolio. Specifically, hesaid the company needed BindView's by-Control application, which allows ITadministrators to centrally manage and configure computers without the useof agents on each computer.
"BindView's approach requires less overhead in terms of IT staff and isideal for organizations with systems that aren't centrally located, such asscattered Windows desktop computers and laptops, as well as for smallerorganizations," Spira said. "Installing agents on thousands of desktop andlaptop computers is not the answer, as it adds to IT overhead."
An Exciting Proposition
Ajei Gopal, senior vice president of Solutions, Alliances and Operations atSymantec, recognized that global organizations are challenged by anever-changing security environment and by the need to meet multiplegovernment regulations. The ability to offer its customers BindView'sagent-less policy compliance solution, he said, is exciting for Symantec.
"Not only will we be able to meet customers' IT security and policycompliance needs with a complete range of product capabilities, but we willalso be able to help reduce the cost and complexity associated withcompliance," Gopal said.
The acquisition is is expected to close in the first quarter of 2006,subject to regulatory and BindView shareholder approvals. BindView shareswere up 35 cents, or about 10 percent, to US$3.85 per share in morning tradingon the Nasdaq while shares of Symantec inched up 25 cents to $22.91.