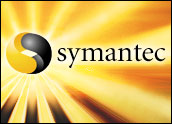 Symantec on Tuesday announced that it has completed the acquisition of Relicore, a provider of data center change and configuration management solutions.
Relicore's flagship product, Relicore Clarity, automatically discovers, maps and tracks changes to application and server components in real time.
The acquisition is a key step in Symantec's creation of an integrated solution for standardized, simplified data center management, according to the company. Analysts also give the deal a nod of approval.
The agreement between Symantec and Relicore was initially announced on Feb. 7, 2006. Terms of the deal were not disclosed.
Solving a Dizzying Problem
"The application and server environment in most enterprises is growing and changing so fast, it has become dizzyingly complex," said Kris Hagerman, senior vice president of the Server and Storage Management Group at Symantec.
"Meanwhile, due to 24×7 performance demands, cost pressure, and internal and external compliance requirements, it has never been more important for IT organizations to understand what is in their data centers — and control it."
The combination of Relicore's real-time configuration management capability with Symantec's existing server management and storage management capabilities will allow IT managers to fully understand their application and server environment, and actively manage it, according to Hagerman.
Clarity and Control
Customers will also have greater visibility and control over their data center assets and improved efficiency and effectiveness in managing those assets, the company said.
Relicore's Clarity product discovers all applications running on managed servers, tracks key configuration information, maps the dependencies of those servers and applications, and keeps all of that information up to date on a real-time basis.
This allows customers to replace the time-consuming and error-prone process of manually collecting and maintaining asset inventories, and accelerates troubleshooting efforts by helping IT managers identify when a particular change to the server or application environment has created a problem,Symantec said.
Crucial Capabilities
This real-time troubleshooting capability is crucial given that IDC blames 78 percent of server downtime on infrastructure changes.
"Products which allow companies to replace the time-consuming and inefficient task of manually compiling and maintaining asset inventories, thereby allowing companies to actually know what they have, are key for companies that need to compete successfully in the knowledge economy," said Basex CEO and chief analyst Jonathan Spira.
Beyond downtime, there are also critical compliance with government regulations to consider.
Relicore's Clarity is designed to help customers manage their compliance with regulatory requirements, such as Sarbanes-Oxley, by discovering and mapping the resources associated with financial reporting systems, and ensuring the policies associated with those systems are continuouslyenforced.
A Quick-Change Market
"The application and server market is changing so quickly that adding a product that does real-time configuration management with Symantec's existing portfolio will give Symantec's customers a greater capability to actively manage their environment," Spira told TechNewsWorld.
Clarity will continue to be offered as a stand-alone product through Symantec. Symantec plans to continue, and to expand, Relicore's partnerships with third-party software vendors such as those Relicore announced with IBM Tivoli, HP OpenView and Peregrine.