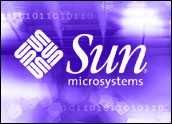 Sun Microsystems on Thursday said it has entered into a definitive agreement to purchase Aduva.
Aduva's solution attempts to ease the management of open- and mixed-source server stacks. Aduva's technology competes with products from Levanta, Red Hat, PatchLink and BigFix.
Sun was particularly attracted to Aduva's OnStage product, which allows enterprises to automate the processes associated with patch and dependency management.
"By acquiring Aduva, Sun will be addressing the number one pain point we hear from IT administrators — patch management — while addressing the principal cause of service downtime and system vulnerability: out-of-date systems and patches," said Don Grantham, executive vice president of Sun Services.
Reducing Risk, Increasing Compliance
Sun and Aduva are not exactly strangers. Aduva currently runs an active dependency service for Solaris and Linux servers to deploy a continuous stream of patches, updates and changes required throughout the data center lifecycle.
"At Sun, we know how hard customers are working to reduce risk, increase compliance, and automate more manual jobs in the data center, as they rely on the network for a growing array of computing services, Grantham said.
By integrating this technology into Sun's Solaris operating system, Grantham said, the company can enable customers to update thousands of systems at the touch of a button.
From Networks to Individuals
OnStage scales up from individual servers to large data centers with tens of thousands of machines in complex networks. After theacquisition is complete, Aduva's multi-platform services will be available for operation by individual customers behind their own firewalls or as an automated service from Sun's Grid.
The transaction is expected to be completed during the fourth quarter of Sun's 2006 fiscal year, which begins on March 27. The terms of the deal were not disclosed as the transaction is immaterial to Sun's earnings per share. In other words, it was a small acquisition. The question is, was it a good acquisition?
"Everybody does patch management. Arguably, nobody does it as well as IT managers would like. The ideal world of patch management is something we are never going to quite reach," Illuminata Senior Analyst Gordon Haff told the E-Commerce Times. "Sun believes Aduva will improve its offering."
Sun's Acquisition Strategy
Aduva is Sun's first acquisition of the year. The company purchased SeeBeyond and StorageTek last year.
Sun scooped up SeeBeyond last June for about US$387 million to create what it believes will be the industry's most complete offering for the development, deployment and management of enterprise applications and service oriented architectures.
That same month, Sun acquired StorageTek in a $4.1 billion mega-deal to provide a greater range of products, services and solutions for securely managing mission-critical data assets.