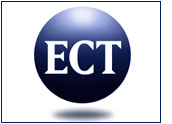 Garden.com was launched in September 1995 by Cliff and Lisa Sharples, Jamie O'Neill and Andy Martin with an eye toward creating a virtual store offering a "garden of products, plants, gifts, and services that could grow and bloom on the Internet." The company had its initial public offering in September 1999.
In April 2000, Garden.com (Nasdaq: GDEN) posted a strong quarterly report with higher revenues and a smaller loss. Revenue for the quarter rose to $3.2 million (US$) from $939,000. The company's gross margin also rose to 30.3 percent from 17.9 percent. The Garden.com site has registered over a million members.
In the following exclusive interview with Garden.com president Cliff Sharples, the E-Commerce Times looks into how the Austin, Texas-based company put down its roots and where the company is today, five years after launch.
Q Can you tell us about how your company got started and the factors that led you to sell over the Internet?
A When Lisa, Jamie and I sought to start our own company, the Internet was the logical choice for us because we could sell a product without holding the inventory for it, inform the consumer about the product, and unite consumers with people of the same interests.
As you can imagine, Internet companies were few and far between five years ago, but we realized that information technology integrated with the Internet could offer consumers convenience, 24-hour availability, and master distribution capability. Lisa came up with the idea of gardening on the Web and after extensive research we all agreed this was the right category to choose.
The research proved that gardening was a $47 billion — today up to $82 billion depending on the source — highly fragmented industry with no leaders in the category and with approximately 72 million households that purchase gardening products each year. With this information at hand, we set out to build the gardening category online focusing on selection, quality and service. Our competitive advantage of first entry is coupled with the development of a Sabre-like system, TRELLIS, that has allowed us to revolutionize the virtual supply/distribution system.
Q Can you give us a feel for the size of your business — in terms of the number of employees, the number of offices, the annual revenues and profits?
A Garden.com has over 250 employees. We are based in Austin, Texas and have offices in California and Iowa. We reported $3.2 million in revenue in our third quarter of 2000, ending March 31st earnings release, and analysts slate the company to be profitable in the year 2002.
Q What kinds of products or services do you sell on your site?
A Garden.com sells a wide variety of gardening and gardening-related products including live plants, tools, gardening decor, furniture, trees and gifts.
We also offer free membership. Garden.com members receive horticultural services and information to help them become more successful gardeners. Some of these services include an online magazine with tips and techniques any level of gardener can use, an online landscape planning and design tool, a plant finder tool to help customers understand plants that are appropriate for their region of the country, a monthly newsletter, a garden reminder service, a weekly sales and promotion e-mail, and celebrity-hosted chat sessions. In addition, our Garden Doctor service is available for answering gardening questions.
Q In addition to your Web site, what other channels do you use to sell your products?
A Garden.com has a 1-800 number, a quarterly catalog and a magazine called Garden Escape, along with our Web site. We also have a substantial reach via e-mail and traditional direct channels. Each of these channels is product-enabled.
Q What percentage of your sales comes from the Internet, and has that changed over time?
A Most of our sales are placed online and that continues to be consistent even as we include other methods of purchasing Garden.com products.
Q How much traffic are you seeing to your site?
A Our page views increased 77% to 49.3 million for the third quarter of 2000 over the same quarter from the previous year. Garden.com currently has over one million members.
Q What do you think has helped make your site successful?
A The great team we have at Garden.com is the single most important quality that has made us successful and continues to keep us on top. In addition, the integration of products, content and community allows Garden.com to give consumers a powerful medium through which to ask questions, talk with other gardeners, and buy what they need for their garden. Our first-to-market advantage continues to be a huge asset because we now have five years of real-world learning that influences every decision and future endeavor as well as allowing us to quickly measure the viability of marketing programs.
We're in a huge industry — more than the size of the book industry, for example — and yet no one company has over a percentage of marketshare. Because both the supply chain and retail levels of this industry are highly fragmented, and due to the perishable nature of the products, there could never be a Home Depot of gardening. This is good news for us, certainly one of the most compelling reasons for us to take on this industry.
Q What are the demographics of your target customer?
A Garden.com targets all home gardeners. Our own demographics today consist of 70% women to 30% men; between the ages of 34-50; with household incomes of $60,000 and above.
Q What percentage of your orders come from international customers?
A Garden.com currently does not sell internationally due to agricultural hindrances.
Q What have you done on a regular basis to promote your site?
A To promote our site, Garden.com has used television, radio, newspapers, online sites, e-mails and magazines; partnerships; portal deals; syndication deals; and our affiliate program.
Our affiliate program consistently ranks in the Refer-it.com top ten.
stories] and the dot-com duds.
Q What are some of the downsides, or pitfalls, you have experienced?
A I think the answer I just gave applies to this question as well. That being said, there are not a lot of other pitfalls — perhaps because our industry is so rich in opportunity. Obviously, no one has told consumers that dot-coms won't survive!
More and more consumers are coming online every day and giving allegiance to the companies that can deliver the superior services and products they're looking for.
Q Who are your biggest competitors?
A Local nurseries.
Q Were you prepared for this degree of commitment, or did you learn as you went along?
A Yes, we were ready for the challenge of starting an Internet company. We knew that we were creating a new channel of distribution by leveraging electronic commerce and Internet information and technologies and that it was a long-term vision.
When we launched Garden.com, our greatest obstacle initially was that the concept of e-commerce was so new we found that we had to do a bit of building, not only for our company, but also for the category of online gardening. Customers back then were much more attuned to purchasing commodity products online.
Today the landscape — sorry to use a pun here — looks very different. Several traditional companies and pure-plays have come online and the online gardening market has become a far more interesting playing field. Plus, we chose this category because it was in all likelihood the most difficult to master. Gardening is one of those things that is very specific to where you live, what your conditions are, and what your preferences are, and there is a fair amount of information that goes into being successful at the hobby.
There is a lot of gardening information and so many ways we can personalize it for our customers. We firmly believe that one of the key factors to online success is personalization, personalization, personalization!
Q After going online, was there a specific turning point for your business, when sales really began to increase?
A We've seen pretty steady growth of approximately 300 percent each year since we started this company — actually, in the very beginning, something like 1,000 percent. I do believe that in the last year or so, we have seen a clear shift in consumer mindset and a growing predisposition to buy specialty retail items online.
Garden.com's strategy has always been to deliver on three key metrics: growth in revenue, increasing margins, and operational excellence. Being that our products are mainly non-commodity in nature, and due to our ability to acquire customers through innovative online tools and content, we've been able to become a large publisher of gardening information.
Q What type of store software products are you using on your site?
A Primarily developed in-house and proprietary.
Q What type of payment processing system are you using?
A Again, primarily developed in-house and proprietary.
Q Where do you see your business one year from now?
A I believe that one of the great opportunities in Internet retail yet to be mastered by anyone is to essentially obtain a customer, deliver value to that customer, and know that customer on a very personalized one-to-one basis across any channel the customer decides to shop in.
Q What developments do you foresee over the next year that will have an impact on the world of e-commerce?
A The current shakeout that we are seeing in the market will have a major impact over the next year. Consumers may have fewer resources in each category to choose from, but I believe they'll be the best of the best. Aside from the direction that the market takes, e-commerce companies will need to stay attuned to what's available via new technologies.
Garden.com's ultimate goal is to be a personal gardener for each of our customers, and as we continue toward that goal, we will become smarter about how we market to them and more knowledgeable about their likes and dislikes. Ultimately, we will mine the lifetime value of each customer in the most mutually beneficial manner. Our steadily increasing customer repeat order number is indicative of the fact that we've made serious inroads in that direction.
Q What advice do you have for beginners who are interested in selling over the Web?
A The key to starting your own business is researching the category you plan to enter. Don't assume that providing an online offering means customers will come.
Build a business model that is sustainable and focuses on growing margins, operational excellence, and customer service. Look at long-term opportunity, not just short-term gain. Look for a category in which you can add never-before-realized value for your consumers. If you just build another channel, you've lost the game before it has begun.