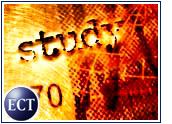 While most U.S. holiday shoppers still plan to buy their seasonal gifts atbrick-and-mortar stores, a growing number intend to do more shopping onlinethis year than last, according to a study released Thursdayby Goldman Sachs & Co. and PC Data Online.
According to the survey, online shoppers intend to buy an average of 47percent of this year's holiday gifts at traditional stores, 38 percent overthe Internet, and the remaining 15 percent through catalogs.
Last year at this time, shoppers said they would buy an average of 62percent of their gifts in stores and just 25 percent online.
Shift to Web
"Brick-and-mortar stores remain the preferred shopping venue during theholidays," said Cameron Meierhoefer, Internet analyst at Reston,Virginia-based PC Data. "Yet, slowly but surely, a migration toward Web shopping is occurring, especially for online consumers who look to the Web as an opportunity to beat the holiday rush and avoid crowds they'll find in stores."
Most of the consumers who chose the Web over stores said their primaryreason for doing so is to avoid crowds, according to the study. Some 63.5percent listed crowd aversion as the main motivation for shopping online,while 52 percent liked the convenience of being able to compare products andprices.
Almost 45 percent said they were attracted by access to a biggerselection of products.
Satisfaction
The increase in spending comes even as e-tailers cut back on promotionaldeals like free shipping and discounts. "Contrary to general perception,consumers find that online shopping provides a higher level of satisfactionthan shopping at traditional retail stores," said Anthony Noto, Internetstock analyst at Goldman Sachs.
Home Internet users spent about US$1.1 billion on line between November 13th and November 19th, the week leading up to Thanksgiving, Goldman and PC Data said. In the same week last year, consumers spent $1.9 million on Internet purchases.
The numbers should continue to grow as the holiday season marches on.Analysts say that Thanksgiving week saw a surge in traffic for e-commerce sites.
Top Draws
The Goldman Sachs-PC Data study showed that the biggest Internet purchase draws are apparel ($77.7 million, 37 percent of which is for gifts); toys andchildren's products ($94.5 million, 86.1 percent for gifts); and electronics ($61.16 million, 44.1 percent for gifts).
Goldman Sachs and PC Data are collaborating on weekly surveys of home Internet users this holiday season in an attempt to understand and measure attitudes and trends.