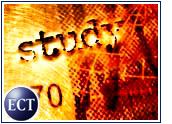 Business-to-consumer (B2C) e-commerce firms need to focus more on offering items that can be delivered to homes profitably, according to a report released Tuesday by AMR Research.
The "Report on Supply Chain Management" estimated that $60 to $70 billion (US$) worth of goods will be shipped through various home channels this year. However, it added that B2C home delivery is only going to become profitable for shippers if industry-wide consolidation occurs.
"In order to be profitable, companies need to offer enough products with high delivery margins," AMR senior analyst Chris Newton said. "Yet in order to be competitive, companies also need to offer a mix of products that may include some lower margin items attracting a broader audience to their site."
Winning Products
Because successful home delivery is crucial to gaining customer loyalty — and ultimately obtaining profitability — AMR suggested that e-tailers carefully evaluate both consumers' willingness to pay for home delivery and the profit margin of the item.
Items ideally suited for home delivery — because they have a high profit margin and consumers are willing to pay for delivery — included replacement parts, gourmet foods, novelty gifts and fashion apparel, the report said.
Products that lost points for having low profit margins, or for being items that customers do not want to pay to ship, included groceries, appliances, toys, home construction materials, prepared foods and pharmaceuticals.
Paying the Freight
While customers in the offline world go to the store and bear the cost and labor of transporting goods home, the report noted that B2C firms must continue to deal with their reversal of that model.
"A market where there are hundreds of shippers sending thousands of small orders to only a tiny fraction of potential customers is not sustainable and will never be profitable," the report said.
AMR added that because of the inefficiencies in the current system, "this market is ripe for consolidation."
Big, Diverse Companies
E-tailers that do succeed, according to AMR, will be those that can learn from offline shopping malls. These shopping venues balance supply and demand, creating efficiencies for both buyers and sellers.
The report pointed out how expanding umbrella companies, such as Amazon and Buy.com, are banking on diversification.
Other outfits — particularly Webvan and Streamline.com — are increasing delivery efficiency by "branching out from their online grocery roots to become home delivery replenishment companies that make regularly scheduled deliveries of a wide variety of items."
Same Day Delivery Perilous
Although AMR said that a number of e-tailers are turning to same day delivery in order to "approximate the instant gratification of brick and mortar stores," AMR believes the strategy to be misguided. Many customers gravitate toward brick-and-mortars for other reasons — including the social and entertainment aspects of shopping — that e-tailers can never provide.
"Until physical products can be beamed directly into the home, online shopping will never equal the immediacy of traditional shopping," the report said.
Another drawback is the fact that many consumers who want same day delivery typically place small orders and are not repeat customers, which makes them unattractive to B2C shippers.
E-tailers who select the same day delivery model are also handicapped because the variety of products they can offer is limited to what is currently on hand at the stocking location.
Choose Partners Carefully
Although picking the right product mix is the most crucial component of achieving profitability in the B2C e-commerce arena, AMR listed several other important factors.
AMR recommended that e-tailers choose their delivery partners carefully and take into account the delivery firms' ability to provide predictable and reliable service.
The report also cautioned that e-tailers should offer free delivery only to those customers who frequently place high dollar value orders.
Apparent Contradiction
Ironically, even though AMR Research gave furniture high marks for both profit margin and consumer willingness to pay for delivery, the past few months have seen several high profile furniture e-tailers shutter their virtual doors, including Furniture.com, which said on Monday it was shutting down.
Furniture.com's announcement followed the demise of Amazon-backed Living.com in August, as well as a September announcement by HomePortfolio.com that it would close its e-commerce operations and reinvent itself as an application service provider for the furniture industry.