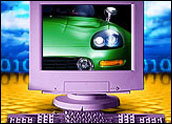 With less than one-quarter of car owners visiting automobile-related Web sites on a regular basis, automakers hoping to target potential customers with online advertising must improve their understanding of their audiences, according to a study released Wednesday by Jupiter Media Metrix (Nasdaq: JMXI) and R.L. Polk & Co.
"Advertising in traditional media has always been critical to the success of automobile sales, and with online advertising continuing to increase, the Internet is proving to be no different," said Media Metrix president Doug McFarland.
The study, the first in a series aimed at using Jupiter's online-behavior tracking with Polk's research on car ownership, found that 24 percent of car owners regularly visit an automotive-related Web site.
Tracking the online behavior of car buyers is essential, according to Jupiter, which earlier argued that the Web is far better suited to branding and advertising than it is to direct car sales.
The data collected with Polk will "help the automotive industry better understand its consumers and develop more effective online marketing campaigns," McFarland said.
Different Strokes
Steve Flinker, a vice president with Southfield, Michigan-based Polk, said the Web continues to be "one of the fastest growing mediums for gathering vehicle shopping information," despite relatively slow growth in the number of sales made online.
The study found widely varied Internet usage patterns. For instance, more than 45 percent of Honda automobile owners visited at least one technology-related site during June.
Autobytel.com (Nasdaq: ABTL) has the highest composition of visitors who own luxury vehicles, while Buyerconnection.com draws more sport utility vehicle owners.
Overall, 24.5 percent of car owners visited at least one automotive site during June. GM owners were most likely to visit Carpoint. In contrast, owners of Toyota and Lexus brand cars visited Edmunds.com most often.
Sales Lag
Car makers are increasingly eyeing the Web as a branding vehicle in the face of sluggish online car sales.
Despite predictions the market would take off, consumers continue to use the Internet mainly to gather information, despite a slew of efforts from car markers to promote online sales.
However, the online marketing efforts of car makers have yet to win over many critics as well. In February, Forrester Research called the automakers' marketing efforts "chaotic" and urged a more focused approach that carefully leads consumers through each stage of the shopping and buying experience.