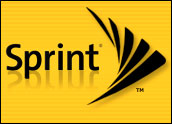 Sprint Nextel announced Wednesday that it is acquiring Minnesota-based affiliate Northern PCS for US$312.5 million.
The deal includes the assumption of Northern PCS's debt, and should close in the third quarter, subject to regulatory approvals, the Reston, Va.-based company said.
Northern PCS provides Sprint PCS services in small to mid-size markets in Minnesota, Iowa, North Dakota and Wisconsin, serving more than 167,000 direct wireless subscribers and more than 69,000 reseller subscribers in a coverage area of more than 1.8 million people. The company employs about 240 people and generated $130 million of revenue last year.
"This is just another piece of their ongoing puzzle, and from a financial and legal standpoint, it makes a lot of sense," Neil Strother, a wireless analyst with JupiterResearch, told the E-Commerce Times.
String of Acquisitions
Assuming it goes through, the acquisition of Northern PCS brings the total number of affiliates Sprint has acquired since the Nextel merger to seven.
Following the $35 billion merger with Nextel, "competitive issues" arose with some affiliates because the newly merged company was selling both Sprint and Nextel services, while the affiliates were selling only Sprint services," James Fisher, a Sprint Nextel spokesperson, told the E-Commerce Times.
Several affiliates sued Sprint Nextel in 2005, arguing that the merger and resulting plans to combine the two brands violated affiliate agreements.
Three to Go?
As a result, Sprint Nextel acquired six affiliates prior to this one, as well as Nextel Partners, a Nextel affiliate. The last affiliate acquired was UbiquiTel in April 2006. Three affiliates still remain, Fisher said — iPCS, Shenandoah Telecommunications and Swiftel — but he declined to comment on the possibility that Sprint Nextel may be planning to acquire them as well.
Once the deal with Northern PCS closes, its legal dispute with Sprint Nextel will be dropped, Fisher said.
A Difficult Road
Sprint has traveled a difficult road since the merger with Nextel, Strother said, as it has worked to merge the two companies' technologies as well as their subscribers.
"Sprint and Nextel had fairly different groups of subscribers," he explained.
"Nextel subscribers were historically business users who needed push-to-talk — or walkie-talkie — service, while Sprint customers were more regular cell phone users," Strother added. "Trying to integrate those two networks and customer segments has been a challenge."
Challenged by Churn
With 53.6 million wireless customers in the first quarter of this year, Sprint Nextel is the third-largest wireless carrier in the United States, behind Verizon and AT&T. Yet the company seems to be struggling to maintain its position, Strother noted.
"The company has a lot of spectrum assets and is in a good position to take advantage of the market, but they don't seem to have grown much, and have struggled with more churn than Verizon and AT&T," he noted.
Too Many Balls in the Air?
"The differences are small, but when you have to struggle with that, it's hard to stay with the front-runners," Strother added.
With its data services, partnerships with cable companies and plans to roll out its WiMax broadband wireless network by year's end, Sprint Nextel seems to be juggling many balls at once.
"At a high level, you have to keep on eye on Sprint," Strother concluded. "They're moving in a lot of directions, but I'm not sure if all of them are forward."