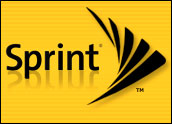 Saying it has the expertise needed to help enterprises get a handle on their mobile communications needs, Sprint is launching a consulting service that it says will take a vendor-neutral approach to help large companies better understand how mobile data tools can aid their business goals.
Sprint said the venture, Sprint Mobile Business Assessment, grows out of several interactions with customers in which it has used an "agnostic" approach to evaluate mobile use in large enterprises. Sprint said that large companies often struggle to get a handle on the true costs and potential benefits of using mobile communications tools more extensively.
"Mobile data brings power and danger and it also brings a new level of complexity," Kenny Wyatt, assistant vice president of Customer Solutions and Marketing at Sprint, told the E-Commerce Times. "As we talked to customers about how they would use our high-speed data networks, it became clear a lot of them didn't have a mobile ."
Planning Enterprise Strategy
"Over the past year, we've focused not only on specific technologies, but [also on] how are customers using technologies in the real world," Wyatt added. "We hope at the back of these engagements, companies will be in a position to adopt wireless data and other options more quickly. That will create a rising tide that will lift all boats."
The venture is being targeted at large businesses with complex structures. During four- to eight-week engagements, Sprint consultants will collect data about mobile use, analyze the way mobile data is used and work with clients to develop strategies for boosting mobile productivity.
"We're not going to come in and sell Sprint services," Scott Boehmer, general manager of Mobile Business Solutions, said. "We're going to work with customers, get our hands dirty to understand how their business is impacted by mobility."
The new offering comes after a year of enterprise mobile-related rollouts from Sprint, including expanded partnerships with the maker of the BlackBerry hand-held device and the launch earlier this summer of its new wireless high-speed data network, known as EV-DO, or Evolution Data Optimized. Sprint also became the first major vendor to offer mobile service level agreements.
The launch also comes as Sprint awaits final word from regulators on the fate of its proposed merger with Nextel, a wireless company that has an extensive roster of business clients that is expected to help Sprint reach more mid- to large-sized businesses.
Filling a Need
Analysts have long said that many businesses of all sizes, enterprises included, struggle with mobile solutions. Often, mobile use develops in a grassroots way, with individual employees latching on to hand-held devices and many using multiple devices, sometimes with multiple carriers.
Many enterprises recognize the value of data services over mobile devices, but are often unsure of how best to proceed. Mobile e-mail and remote network access, for instance, can save money by cutting down on the number of voice minutes used. However, it also opens up new questions about security and to which parts of a network an enterprise wants to give mobile users access.
"Many of the businesses I talk with are still struggling with how to effectively manage wireless services," Roger Entner, a vice president with analysis firm Ovum, said. "They should explore this type of assistance of comprehensive analysis and planning."
In previous consulting engagements, Sprint has found mobile costs often hidden deep inside expense reports or other line items, with the true cost of some mobile deployments skewed as a result, Boehmer said. Many companies also lack clear policies on how such devices should be used, leading to the possibility of security lapses and new ways into sensitive corporate data.
Boehmer cited one case involving a travel and hospitality company. "We found their wireless spending was wildly different from different groups and operating companies," he said. Contracts varied by region, with little top-level coordination that would help make the mobile use more strategic. "One group had a $40 reimbursement cap, another allowed $100. They were all over the map. There was no true view of the actual overall cost."
During the consultation process under the Sprint Mobile Business Assessment venture, Sprint seeks to help companies categorize their employees — whether they are 'road warriors' or traveling executives. The process evaluates how clients use mobile services and wireless technologies, and determines which tools will help them be more effective when away from the office.
Timing Is Everything
Sprint offers help with drafting mobile use policies as well as specific plans for expanding mobile use and a sense of what those projects will cost.
Boehmer said the end result of the engagements is a strategy document that provides not only information about return-on-investment, but also improvements in productivity and process that can't be measured directly. "It's about that one more sales call per day," he said.
The timing is clearly right, analysts say. Yankee Group analyst Gene Signorini said the imminent merger of Sprint and Nextel creates a "third force in the market" for enterprise mobility solutions, along with Cingular and Verizon. Yankee says Cingular currently leads the way with 34 percent market share.
At the same time, Signorini said, the need for clear solutions that provide mobile workers with access to data in a way that is secure and that can be cost-contained is growing every day. "The number of mobile workers will continue to rise," he said. "Serving those companies will create a tremendous market opportunity for service providers."