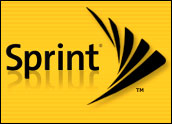 Sprint will begin selling Google Apps for Business services to enterprise customers starting next month through a new partnership announced Wednesday.
Included in Sprint's mobile-focused offering will be a full array of deployment and support services, along with value-added services such as single sign-on. Sprint reportedly will offer the ability to preload Android or iOS devices with Google's apps and services before delivery.
Among the packages included in cloud-based Google Apps are Gmail, Google Calendar, Google Sites, Google Drive and Google Docs.
More Than 10,000 Resellers
In addition to its core set of applications, Google Apps for Business offers business email addresses; video and voice calls; integrated online calendars; 30 GB of online storage for file syncing and sharing; online text documents, spreadsheets and slides; security and administration controls; and round-the-clock phone and email support. Pricing begins at US$5 per user per month.
"Google Apps helps businesses work better together with familiar tools they can trust," said Murali Sitaram, director of strategic partnerships for Google Enterprise.
"Our partners are critical in this effort, providing valuable cloud and mobility solutions to customers of all sizes and across diverse industries," he added. "We are pleased to welcome Sprint to the Google Apps Partner Program, where they will provide Google Apps and added services to help customers work the way they live."
Globally, there are more than 10,000 Google Apps Resellers, and more than 5 million businesses use Google Apps for Business, according to the company.
'A Goodly Number of Interested Buyers'
Sprint is the first major U.S. wireless carrier to join the reseller program for Google Apps for Business, and in fact it reportedly is in the process of switching over its own internal services to Google's Apps suite itself.
This isn't the first partnership between Sprint and Google, either — back in 2011 the two companies teamed up to integrate Google Voice with Sprint's wireless offerings and network.
"At first glance, this strategy is a natural attempt to leverage Sprint's business-centric services and solutions with the native integration of Google Apps in Android phones and tablets," Charles King, a principal analyst with Pund-IT, told the E-Commerce Times.
"That point has been a key to Android's continuing success, so it's interesting that more service providers haven't attempted to leverage it for their business customers," he added.
Overall, "I expect Sprint could find a goodly number of interested buyers, particularly among businesses attempting to do more with less, while also enhancing their employees' productivity and collaboration efforts," King said.
'Both Want to Be a Leader'
The new partnership will benefit Google and Sprint — and their cloud customers as well, according to telecom industry analyst Jeff Kagan.
"The cloud is growing and will continue to grow. However, most companies don't feel comfortable with their understanding of and skill set for the cloud," he told the E-Commerce Times.
"This will help Sprint business customers move onto the cloud without having to go back to school themselves," said Kagan. "Sprint will handle the cloud work for their business customers."
As the cloud grows, "both Sprint and Google want to be a leader in that space," he observed. "This will help both do just that.
"What's interesting is business customers don't have to be Sprint wireless customers," Kagan pointed out. "This is a new avenue for growth for Sprint going forward."