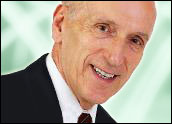 This article will focus on how Europe is handling SOX compliance for their companies whose shares are listed in the United States. Briefly stated, Europe is pretty far behind the U.S. in compliance and it looks as though they might never fully comply with the law in its present form.
By now, most of us have heard of SOX, the Sarbanes-Oxley Act.
In previous articles (Sarbanes-Oxley: Avoiding Its Pitfalls, and Sarbanes-Oxley: Insurmountable Hurdle for Small Business?), I discuss more of the history of the Act and how to reasonably go about complying with it.
Corporate Malfeasance
SOX was enacted by Congress on July 30, 2002. We all remember what caused Congress to pass what today some think is a draconian law, don't we? No? Well, I'm sure that you remember Enron, WorldCom and Global Crossing.
These companies were at the center of a firestorm caused by corporate malfeasance. They cost stockholders and pensioners billions of dollars. It was a veritable debacle.
As a result of what seemed to be ethical amnesia on the part of some corporate executives, Congress passed SOX. However, in its inimitable fashion, it went overboard with some of its provisions, particularly Section 404, which deals with internal controls.
Last fall, I read a survey by a European firm, A.R.C. Morgan of The Hague, that clearly showed that many European countries whose shares were traded in the U.S. were very ill-prepared to meet the deadlines of SOX. Compliance appeared to be an overwhelming task, especially when one considers that European companies have their own very specific regulations with which to concern themselves.
My impression, when I first read the survey, was that the Europeans might be complaining now, but somehow they would comply in a timely fashion. I no longer believe that this is true, especially in light of what I have been reading recently in the U.S. news.
SEC Seems Ready To Bend
Recently, William H. Donaldson, chairman of the Securities and Exchange Commission, said that the commission is considering changing the rules for overseas companies listed in the United States. This came about as a result of an outcry of criticism from Europe directed at the compliance provisions of SOX.
Donaldson also stated that the SEC will consider making it easier for foreign companies to delist their securities traded on U.S. exchanges. Since SOX was enacted in 2002, several overseas companies have been trying to get delisted from American stock markets. Also, some foreign companies about to be listed on overseas exchanges are no longer considering listing in the U.S.
Tilt in the Economic Epicenter
This state of events certainly does not help our markets and our economy. If there were to be an exodus of foreign companies from our exchanges, it would mean a tilt in the economic epicenter of the world — a tilt away from the United States.
One factor that will at least temporarily slow this exodus is that it's not that easy for a foreign company to delist from our exchanges. The reason for this is that there is a decades-old SEC provision that states that if a foreign company has 300 or more shareholders in the United States, it cannot delist from the U.S. exchange where it is traded.
I have no doubt that these considerations have led Donaldson to suggest that the SEC is ready to accommodate Europe. And, I can't say that I disagree with him.
What About American Companies Struggling With SOX?
My greatest concern about "tweaking" the SEC rules to accommodate European companies is the psychological impact that this could have on U.S. managers who themselves are struggling to comply with SOX. We certainly want to maintain a level playing field in this endeavor.
It is obvious that some provisions of SOX are too draconian and should be amended to make compliance easier. I say this with an eye to Section 404 of SOX, which deals with internal controls.
The problem, as I see it, is that many politicians, who have the power to change the law, are afraid that it will look as though they were pandering to big business. This won't go over well with their constituents who have been financially hurt (and in some cases ruined) by the scandals that gave rise to SOX.
The challenge of changing some provisions of SOX today is somewhat exacerbated by the court trials presently underway with WorldCom and HealthSouth Corporation. These are very high-profile trials and many of the public are quite aware of how they are going.
SOX Gives Cause To Pause
I note that Weston Smith, the former CFO of HealthSouth Corporation, stated that SOX gave him "cause to pause" (my words). Bill Owens, who worked in several top positions at HealthSouth, recently stated in court that Smith told him that he would quit rather than sign false statements that would conflict with SOX.
So, we can see that SOX has already had some very positive effects on corporate governance. If nothing else, it has certainly reinvigorated corporate consciousness regarding ethical behavior.
It's going to be interesting to see what happens to SOX and how it morphs in order to adjust to the realities of corporate governance both here and abroad. Let's see how long it will take our politicians to realize that some tweaking is in order. And, as always, good luck!
---
Theodore F. di Stefano
is a founder and managing partner at Capital Source Partners, which deals in bringing small-cap companies public. He also is a frequent speaker on the subject of financial advice for small businesses as well as the IPO process. He can be contacted at
[email protected]
.
---