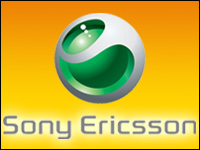 Sony is cutting itself loose from its European partner in smartphones. The company announced Thursday that it will acquire Ericsson's 50 percent share in their Sony Ericsson venture, making the mobile handset business a fully owned subsidiary of Sony.
Ericsson will receive cash compensation of US$1.5 billion. Sony Ericsson produces a wide-range of smartphones, including Android models.
The transaction will give Sony an opportunity to swiftly integrate smartphones into its broad array of network-connected consumer electronic devices, including tablets, televisions and PCs. It will also provide Sony with a broad intellectual property cross-licensing agreement, as well as ownership of five essential patent families relating to wireless technology.
Sony and Ericsson joined forces in Oct. 2001 to combine their unprofitable handset operations. While the combined company experienced a turnaround from weak handset sales, the new venture didn't reach the full leadership level of Apple or Samsung.
Never Was Strong
Ten years ago, the partnership seemed logical. Sony was a master at creating Japanese consumer gadgets; Ericsson had a strong European presence in infrastructure. The goal was to compete with the leader, Nokia, and hopefully help Sony become more visible in the handset space.
However, the pairing turned out to be a mild success at best, said Allen Nogee, principal analyst for wireless technology at In-Stat.
"Now, with Nokia's marketshare dropping like a brick and the European influence not as great in the smartphone world, I think that Ericsson just wants to stick to what it does best — infrastructure," said Nogee. "Sony wants to go it alone and gain marketshare."
One of the downsides of the venture was that Sony diluted its Asian style, suggested Nogee.
"Sony Ericsson lost some of the technological wiz that Sony could provide in favor of some style tweaks favored by European manufacturers," he said. "They never really stood-out in either sense."
Back to the Drawing Board
Sony will benefit by getting back to its roots and creating high-tech devices primarily designed for the Asian market, said Nogee.
"That isn't to say these devices won't spread to the rest of the world," he added. "It's just that they need to focus on Asia to set their brand apart."
Many other companies already focus on Asia, of course. Even so, Sony has a strong presence in that market.
"What sets Sony apart from the other Asian companies is that Sony has the means to help their products to go global, where other Asian manufacturers don't," said Nogee. "Also, Sony has strong entertainment assets that it hasn't made full use of with its smartphones like Apple has. Sony lost its way a bit during the Ericsson years."
Freedom to Grow
Free from Ericsson, Sony may have the focus and drive to claim space in the market as a significant ecosystem. This could move the company into the market leaders' league.
"Sony has the potential of becoming the next connected ecosystem leader, such as Apple and Samsung," Neil Shah, analyst for wireless devices strategies at Strategy Analytics, told the E-Commerce Times. "As far as I can see, this move was the much needed. It was an obvious move, and it was to be expected from Sony."
Sony should have made this move when the company was at its peak in 2007, said Shah.
"Back then, Sony was leveraging the Cybershot and Walkman," he noted.
Ericsson can walk away well compensated for its time with Sony, while Sony can forge ahead into the smartphone arena.
"Ericsson has received a healthy return in cash for their stake in this joint venture," said Shah. "As for Sony, they have received the benefit of converging technology in a multiscreen, connected world."