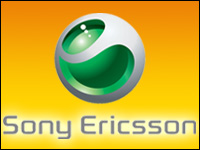 Sony Ericsson is the latest casualty of the global economic slowdown.
The joint venture between Japanese consumer electronics giant Sony and Swedish mobile phone maker Ericsson announced dismal fourth-quarter financial results on Friday.
The company lost 187 million euros (US$248 million) on 2.9 billion euros ($3.9 billion) in sales in the fourth quarter, down from a 373 million euro ($496 million) profit on 3.8 billion euros ($5 billion) in sales during the same period in 2007.
Sony Ericsson shipped 24.2 million handsets in the fourth quarter, down 21 percent compared to the fourth quarter in 2007.
The company lost 73 million euros ($97 million) for the full year in 2008, down from a 1.1 billion euro ($1.5 billion) profit during the same period in 2007.
Bad Time for Mobile Phones
Now is not a good time to be in the mobile phone business.
American cell phone giant Motorola, already plagued by years of production and design issues, announced on Wednesday that it will lay off an additional 4,000 employees. The struggling wireless telecommunications company has already laid off thousands of employees in the last 12 months.
Also, Finnish mobile handset maker Nokia said on Dec. 4, 2008, that the global wireless phone market will decline by 5 percent in 2009.
"It's tough for everybody right now," said Charles Golvin, a wireless telecom analyst with Forrester Research.
Struggling Overseas
Sony Ericsson's exposure in the U.S. market is limited, because it doesn't have the same level of penetration that other foreign mobile phone makers have here. The only carriers to offer Sony Ericsson phones are T-Mobile and AT&T, Golvin noted.
However, Sony Ericsson is much more exposed in Europe and other parts of the world.
"At this point, most of the business in the developed economies is about refreshment," Golvin told the E-Commerce Times. "There aren't many new customers coming in. The cell phone makers have to convince people to upgrade — but people are reluctant to get a new phone, because they're watching every penny they have."
Struggling at the High End
The foremost opportunity in the mobile device industry is at the high end, Golvin said.
Consumers in that niche have more money to spend on top-tier phones such as the Apple iPhone, Research In Motion's BlackBerry Bold and the Samsung BlackJack.
Unfortunately for Sony Ericsson, it doesn't have nearly as many products to offer buyers at the high end of the market, said Golvin. "The only product they have is the Xperia X1, which was late to market."
The Xperia is powered by the Windows Mobile operating system, a platform that hasn't been very successful, especially in the consumer market, he pointed out.
Turnaround Coming?
Given the mobile phone industry's struggles, it's logical to ask when a turnaround might materialize — but that's not an easy question to answer.
"There are so many factors here in terms of the economy," Golvin said. "It's not just the actual numbers in terms of job losses and foreclosures — it's one of emotion and attitude. Even as things start to pick up from an economist's point of view, there will be a significant lag between those concrete numbers and consumers' actual attitudes."