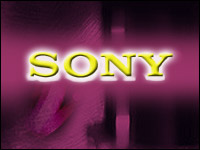 The TV world may soon go the way of the phone and the music industry: a complete deconstruction thanks to the Internet. The next step may come from Sony. The company is experimenting with an online TV service according to a recent Wall Street Journal report.
Sony has reportedly reached out to several large media companies, including NBC, News Corp. and Discovery Communications, to discuss rights that would allow the company to deliver content over the Internet to PlayStation 3 video game consoles and other Sony devices, such as Blu-Ray players and directly to TVs.
The changing world of television has been a hot spot for tech companies. Apple is rumored to be planning an actual TV set to replace its current offering of a connected peripheral. Logitech recently said it's stopped production of its Revue Google TV set-top boxes, but Google remained positive about the service and said that it would be announcing new partnerships with hardware producers.
Talk of Sony doing something to shake up television has been heating up since the company's CEO, Howard Stringer, commented last week that the company is ready to produce the innovation needed to reinvigorate the TV market.
Stringer remarked that TV makers' desire to increase market share has produced a heavily competitive market. Sony is working on a new generation of TV sets that are meant to separate them from the rest of the herd and command a premium price tag.
TV Is Ready for a Makeover
Sony could use a positive boost after its Playstation hacking debacle. Plus, the TV is ripe for a makeover similar to what the phone has experienced in recent years.
"Sony has a terrific combination of content and platforms, including PCs and the PlayStation, to leverage for such an effort," Charles King, principal analyst at Pund-IT told the E-Commerce Times. King noted that Sony is desperate for something to lift it out of the doldrums of the past few years.
As for what it will take for Internet TV to catch on, King observed that widespread acceptance would require a break from long-held behavior patterns.
"It isn't just a matter of a technology or approach catching the public's attention," said King. "A successful strategy will also have to be big enough to displace or overcome entrenched competing stakeholders. That would include television and film studios as well as cable TV interests he noted.
"All of them want the pie for themselves," said King.
Break the Old TV, Build a New One
Much like the music industry, major change in the TV world would require significant deconstruction. What's left might look quite different from the current world of TV content.
"Ideally, the future of television will include more choice for viewers and more support for independent producers," said King. "But to get there, there will have to be some fracturing and consolidation in the traditional entertainment industry."
TV will inevitably be altered by the Internet. Whether it will begin with Sony or not, TV is about to be rocked by the Web.
"As with many other businesses and industries, the Internet's largely unmanageable and unstoppable conduit for information can effectively level the playing field and competitive landscape of TV," said King. "That is likely to cause consternation among vested TV interests, but it should also create profound opportunities for new and nimbler players."
TV On the Brink of Change
"The idea that Sony would aggressively move to Internet-based TV makes sense," Rob Enderle, principal analyst at the Enderle Group told the E-Commerce Times. "They have the potential to do this right."
Many new TVs already have access to Netflix and Amazon, Enderle noted. "The latest DVR TiVo has connectivity Hulu, Amazon and Netflix built in," said Enderle. "Increasingly the smart TV has been connecting to YouTube, Netflix and Amazon, and sometimes music services are thrown in as well."
The move to Internet TV could also uproot the need for DVRs, since much of the content would be available on demand.
"Most people have an Internet connection, so there is an opportunity to get rid the cable TV connection and go directly to the Web," said Enderle. "It's the next step beyond the DVR." He noted that advertisers are OK with it, since on-demand streaming content providers can prevent viewers from fast-forwarding through advertisements.