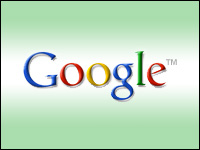 It appears that Google is about to take on social networking stalwart Facebook in stages. The company's Chief Executive Eric Schmidt told reporters at an Arizona conference Tuesday that Google plans to gradually introduce social networking features beginning this fall.
Google intends to add layers of social networking apps to its sites rather than launch a fully formed, splashy product, Schmidt said. To further that effort, Google will sustain its current aggressive pace of acquisitions, he added.
Applications Acquisitions
Over the past year, Google has nabbed a number of small- and mid-sized companies that could bolster its social networking credibility. Last month, Google closed a deal to buy Slide, a social game application developer, for a reported US$182 million.
The month before, the search giant reportedly invested at least $100 million in the online gaming company Zynga, creator of "FarmVille" and "Mafia Wars," both popular with Facebook users. Google is also rumored to be in talks with a number of game producers, including Playdom and Electronic Arts, though Google has not confirmed these discussions.
Social Credibility
Google's move toward social networking and its run at Facebook comes after a couple notable non-starters in the field. Google's Buzz ran into privacy challenges and withered on the vine. Likewise, Google's Wave didn't catch on, though technology introduced with Wave may become the backbone of Google's new push toward social networking.
Despite these awkward starts, Google could very well prove to be a credible player in social networking.
"Google has the brain power and the thought leadership to put together something credible," Charles King, principal analyst at Pund-IT, told the E-Commerce Times.
Facebook, King added, is far from invulnerable to a competitive challenge.
"Facebook has demonstrated some significant weaknesses over the past few months, including a cavalier attitude toward its clients' privacy," said King. "Google doesn't have that problem, and Google has made its own mistakes that should allow them to come up with something that is very credible and attractive to users."
The move toward social networking may be a defensive move for Google, King said. "The dynamics of search has already been moving toward social networking, and Facebook users have been using Facebook for data inquiries," said King. "So it's understandable that Google would attempt to get that business back a little bit — maybe more than a little bit."
Is Wall Street Pushing Google Forward?
Google's aggressiveness may have been prompted by the investment community's desire to see the company do something productive with its mammoth pile of cash. "Google has a lot of money to invest — $30 billion in the bank and no debt," Laura DiDio, principal analyst at ITIC, told the E-Commerce Times. "Wall Street doesn't like to see people sitting on their money."
However, there is some concern Google could be biting off too big a chunk in its anticipated play for Facebook's market.
"Google wants to own the world. They're going after the application space where Microsoft is, and now they're going to challenge Facebook and networking," said DiDio. "There's almost no market where they're not willing to play."
Google runs the risk of losing its focus by moving into too many differing markets, she added. "Google has to guard against scattering its energies. Can they be a social network, a search engine and take on application vendors?" asked DiDio. "Google has been losing some of their talent to Facebook, which makes me wonder if they're not diluting some of their strength by taking on so many top-tier companies at once."
Despite this, DiDio is convinced Google will give Facebook an all-out run. "Can Google challenge Facebook?" asked DiDio. "They're going to give it a try. And they've been working overtime to convince us they can be number one in every marketplace they try."