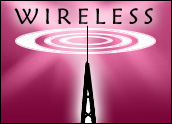 Building on its strategy of making voice over Internet protocol (VoIP) calling as widely available as possible, VoIP firm Skype has struck a deal to have its Internet calling software installed on a versatile line of mobile smartphones.
The i-mate PDA2 and PDA2K handsets will be pre-loaded with Skype's VoIP software, making it possible for the devices to place calls in two ways — GSM/GPRS wireless standards and through WiFi hotspots.
Although the firms said the hand-helds could give users access to free calls anywhere in the world, only calls made with the Skype software through WiFi connections to other Skype subscribers would be guaranteed to be free. Other calls could be cost-free depending upon where they're made from, because they use the always-General Packet Radio Services (GPRS) Internet access service.
I-mate, which is a unit of hand-held maker Carrier Devices, plans to formally unveil the new devices next week at the 3GSM World Congress in Cannes, France.
Coming Soon
The move follows — and maybe outdoes — one by fellow VoIP vendor Vonage, which said it would work with handset maker UTStarcom to make a dedicated WiFi calling appliance. That device, known as the F-1000, can be used exclusively to make calls on wireless local area networks, or WiFi hotspots.
The Skype-loaded devices will be available in the U.S., Europe and elsewhere starting in March. They are expected to sell for around US$850 and up, according to a U.S. spokesperson for Skype. I-mate is based in Dubai and has yet to heavily market its technology in the U.S.
Skype CEO Niklas Zennstrom said the move fit with Skype's goal of "working with like-minded companies to innovate and expand platform choice and communications mobility for all our users."
"Our partnership with i-mate is a step forward for offering Skype on a variety of wireless-enabled devices," Zennstrom said in a statement.
Like the Vonage service, the Skype partnership is aimed at melding two hot technologies in a bid to boost the usefulness of both. Analysts say while WiFi calling is in its infancy as far as consumer use, it makes sense to expand the use of the hotspots to include VoIP calling and note that millions of homes now have wireless networks that could be used to displace landlines.
The Vonage and Skype efforts are aimed at different markets. The Vonage handset might sell for as little as $100, which reflects its single use nature.
New Territory
Current Analysis senior analyst Brian Washburn said established telecom companies are likely to respond to the WiFi threat, since any erosion of mobile revenue would deal a sharp blow to carriers.
"The incursions of VoIP into the home aren't as worrisome" to carriers, Washburn told the E-Commerce Times. "But the mobile market is their growth engine."
ABI Research senior analyst Philip Solis said the arrival of services such as Vonage and now Skype to WiFi calling are "significant." Less expensive handsets and more calling locations will help push the technology into the mainstream, he said.