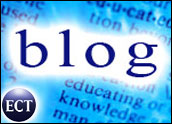 Six Apart, which develops and provides blogging software and service, announced today that it has acquired Danga Interactive, operator of LiveJournal, an online community organized around personal journals, for an undisclosed amount.
The merger of the two blogging pioneers makes the new company a blogging powerhouse serving up 6.5 million blogs, with thousands more added daily, according to the companies. Analysts said it puts Six Apart in a better position to capitalize on the revenue-generating aspects of blogs.
Reach Extended
Web Logs, or blogs, are Internet Web sites containing reflections and comments published by individuals or groups and often posted periodically on the Web in a journal or "log" format.
LiveJournal made a name for itself by offering consumers both free and paid subscriptions to its personal publishing blogging tool, which is built on open-source software.
The merger expands Six Apart's reach, as LiveJournal's users are predominantly in their teens and 20s, a younger audience than users of Six Apart's products.
"It's a natural fit for LiveJournal to become part of Six Apart," Brad Fitzpatrick, Danga founder, president and lead developer, said. "Both companies are fanatics about Web logging, both have great relationships with their users and both have cultures driven to create the very best products."
Complete Package
Six Apart now has a complete package of blogging software and services. Its TypePad offers bloggers a hosted service with more flexibility and power than free services. Its Moveable Type offers corporations and institutions a server-based blog publishing platform.
The addition of LiveJournal rounds out the offering with a service for individuals to interact with family and friends in an online community.
Analysts said that better positions Six Apart to capitalize on the revenue-generating possibilities of blogs. More than 8 million U.S. adults now have blogs, and blog readership jumped by 58 percent in 2004, according to the Pew Internet & American Life Project. Moreover, 48 percent of blog creators are under age 30, 42 percent live in households earning more than US$50,000, and 57 percent are male.
"There's money to be made," blog expert B.L. Ochman, author of "What Could Your Company Do with a Blog?," told the E-Commerce Times. "As soon as that becomes clear, you'll see more mergers in the marketplace. This acquisition will certainly help Six Apart, which is starting to see quite a few competitors."
Open-Source Blogging
Ochman was referring to Drupal as a potentially fierce competitor going forward. Ochman said Drupal was organized by developers who were frustrated by slow fixes to bugs in Six Apart's Moveable Type and other popular blogging software programs. The Drupal project released version 4.5.1 of its open-source content management platform in December.
"Drupal does everything that Moveable Type and a lot of the other popular software can do and then some — and it's free," Ochman said. "Like Firefox, it's always being updated and improved. Drupal is starting to become real competition. The strong companies are going to be the successful ones."