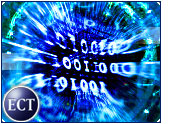 Is e-commerce finally and unquestionably here to stay? With rejuvenated stocks, high-profile strategic alliances, television advertisements, and an overall sense of acceptance from consumers and the business community, the arrows point in that direction.
By small steps and not the big, noisy leaps and bounds that marked its arrival, e-commerce has quietly woven its way into the fabric of business and personal lives.
Could it be that a stealth comeback has led to truly permanent status for e-commerce?
Of course, not all the news for online business is good all the time. For example, the U.S. Department of Commerce recently reported that e-commerce sales were off considerably in the first quarter, compared to the end of last year.
However, what may be more important than that bad news is the reaction to it: No one is saying the dip is a sign of trouble for e-commerce in general.
Forrester Research recently reported that online spending in general, as well as the average amount each shopper spent on the Web, was up during April.
"Even amid an economic slowdown, e-commerce is pushing forward," Forrester analyst James Crawford said.
Tuning in E-Commerce
The bigger revelation, however, might lie in how much e-commerce has integrated into the everyday lives of both consumers and business decision-makers.
Two years ago, when e-commerce first hit the television airwaves in a big way behind a wave of catch advertising, most of the campaigns focused on the novelty of e-commerce, selling it as a cutting-edge way of living and shopping.
Today, as e-commerce makes its way back into the mainstream commercial marketplace, the campaigns are less about drawing attention to the medium and more about how e-commerce can be useful.
Ad Play
According to AdWeek, e-commerce firms with ads now in rotation include Rx.com, Broadway.com, Bluelight.com and Moviefone.com, which is owned by AOL Time Warner (NYSE: AOL).
Additionally, eBay (Nasdaq: EBAY) has become a staple of commercial breaks, first with its own advertisements and now through a co-branded campaign with America Online. The auction leader also took a step previously reserved for traditional business giants, announcing on May 15th that it had become the first Internet company to underwrite a PBS program, "Antiques Roadshow."
Ads targeting business people with e-business solutions, such as those from IBM (NYSE: IBM), Microsoft (Nasdaq: MSFT) and Compaq (NYSE: CPQ), show that e-commerce is no longer an option for companies but a necessity they need to consider carefully.
Wall Street Awakens?
There has even been what appears to be renewed interest in e-commerce stocks — or at least, some of them.
"You can't necessarily talk about e-commerce stocks as a monolithic group anymore, because there's been a real divergence among business models," Morningstar.com analyst David Kathman told the E-Commerce Times.
While a small but growing number of companies are closing in on profits and enjoying a stock price run-up as a result, Kathman said, "many e-commerce companies are still struggling and in danger of going under."
Ah, the Big Picture
Still, Kathman said, there has been a general sense that the worst is over in many sectors.
"People are recognizing the long-term prospects are good," Kathman said. "And they are starting to sort out the good from the bad."
That Darwinian reality might be yet another sign that e-commerce is not going away anytime soon.