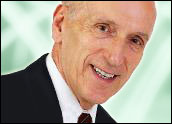 You probably realize that startups experience an inordinate amount of failures. Of course, starting any new business is fraught with risks.
However, these risks can be minimized with the proper planning. Based upon my experience in owning and advising businesses, I have come up with seven tips for the budding entrepreneur.
First: Have a Formal Business Plan
A formal business plan is a key element to a successful startup. The reason is that creating such a plan forces the writer to take a broad view of his or her business and include in this view everything from financial information to marketing data, personnel plans, and so on.
By writing down every imaginable aspect of your startup — its goals, budgets, target markets, etc. — you are compelled to picture what your company will look like in the future and, more importantly, how you will successfully bring it to that future.
There is plenty of information available on business plans. A recent Google search gave me 264 million hits. That's a lot of information!
Second: Have a Realistic Business Model
Believe it or not, some executives I've spoken with weren't quite sure what a business model is. Actually, it is a rather short document that describes who a company is and how it will distinguish itself from its competitors by offering unique value in its goods and services.
The term "business model" was coined in the 1950s, though it didn't go mainstream and gain general acceptance until the 1990s. A well-thought-out business model is, in my opinion, the critical starting point to the serious consideration of creating a new business.
You must be absolutely certain that there is ample "room" for what your company will be offering in the market place or, if you are offering a new product, that there will be ready acceptance of it.
In one of the businesses that I owned, asked the president what distinguished us from the competition — how we were differentiated. He had some difficulty responding. This, of course, troubled me. Since we were in a very competitive business, I had to really focus him on "who we were."
A business model addresses these points and clearly states why your company is different from the others.
Third: Create a Dynamic Culture of Transparency and Truth
There are many businesspeople that don't like criticism, especially if they are in an executive position. This is most unfortunate. The truly successful operations that I've been involved in have had a transparency and a lack of hierarchy when it came to the right of any individual to offer a suggestion or criticism that was in the best interests of the company.
I have always told my subordinates that they absolutely must be truthful without fear of repercussions. They must feel free to offer advice and, yes, criticism if it will advance the goals of the company.
One of my favorite success stories is that of Starbucks. The founder has created a wonderful corporate culture whereby his employees are expected to serve their customers in an efficient and polite fashion — and with smiles on their faces. I've been to Starbucks at multiple locations throughout the world and I have found them to be uniformly polite. Corporate culture does matter, and it can help your company to endure and prosper.
Fourth: Communicate
I have known many executives who heavily screened their calls. I never understood the purpose of such a guarded approach. On the other hand, a friend of mine is the CEO of a large organization and he makes it a point to personally answer the main phone line for a given number of hours per week.
I asked him why he did this, and he told me that he was there to serve his customers, and he wanted to know, firsthand, what was going on in his company. Needless to say, his company is experiencing great success.
I have always told employees that they shouldn't leave the office until all of their phone calls and e-mails have been returned. This shows everyone with whom your company deals that you care enough about them to promptly respond to their queries.
Fifth: Have Realistic Budgets
When your chief accountant is drawing up a budget, it should not be an exercise in optimism. It should realistically assess where you expect your company to be, financially, at different times in the future.
I have always instructed my accountants to provide me with the most conservative budgets imaginable. It's always nice to outdo a budget; it's never nice to find yourself in a financial jam because you or your accountant was overly optimistic.
Sixth: Have a High Value Product or Service
Your customers or clients should always feel that they are getting a bargain for their money. It should be more than just perception. They should actually be getting a superior product or service at a very reasonable price. This is one of the elements that will distinguish you from your competition, as well as maintain loyal customers.
It is not always an easy task. There will be times when profit margins are going to be thin and you really can't cut your price much without hurting your company. In that case, your service must obviously be superior.
Seventh: Have a Plan B
It seems that something always goes awry in planning for the future of an enterprise. Consequently, there should always be a so-called Plan B. It could be an actual exit strategy whereby you will sell your business if it is not prospering, or another strategy such as consolidation, merger, or a new product offering.
The point is, you should never "paint yourself into a corner." Always make sure that there is some alternative route whereby you can take your company in a new direction.
Being in business can and should be fun. To make it a more enjoyable experience for you, you must plan for any imaginable eventuality.
It's worth the trouble. Good luck!
---
Theodore F. di Stefano
is a founder and managing partner at
Capital Source Partners
, which provides a wide range of investment banking services to the small and medium-sized business. He is also a frequent speaker to business groups on financial and corporate governance matters. He can be contacted at
[email protected]
.
---