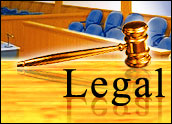 Hasbro, maker of the word game Scrabble, has issued the ultimate double challenge to social network Facebook and its wildly popular Scrabble-like application Scrabulous: a lawsuit alleging copyright infringement.
The suit, filed Thursday in a New York district court, claims the application violates the Digital Millennium Copyright Act. Hasbro has asked Facebook to remove the game, but as of press time, the network was still allowing users to download the Scrabulous application. Facebook is "forwarding the concerns to Scrabulous and requested their appropriate response," Elliot Schrage, Facebook's vice president for communications and public policy, told the E-Commerce Times.
Facebook Response
Facebook isn't saying if the network would eventually remove the game while the lawsuit proceeds, but Schrage said the social network believes that "games are an important part of the social experience on Facebook.
"Our hope and expectation is that the parties can resolve their disagreements in a manner that satisfies the parties, that continues to offer a great experience to gamers and that doesn't discourage other developers from using [the Facebook] platform to share their creativity and test new ideas," Schrage said. "We're disappointed that Hasbro has sought to draw us into their dispute."
More than 500,000 Facebook users log on to play Scrabulous every day; a Hasbro-sanctioned Scrabble application for Facebook still in beta version counts just over 8,000 fans. Scrabulous fans are also scoring triple points by setting up 55 "Save Scrabulous" Facebook groups shortly after Hasbro sent a cease-and-desist letter to the application's makers, India-based RJ Software, in January.
Game Developers Part of the Facebook Playbook
Developers are expected to play a key role in the social network's plans to extend its brand throughout the Web, Jeremiah Owyang, a senior analyst for Forrester Research, told the E-Commerce Times.
Owyang was at this week's Facebook Developers Conference, where the company said a new screening system will soon ensure high-quality applications are promoted within Facebook through a tier-like process. The network will also set up a fund to invest in developers, much like Google has done with its third-party content providers.
Those efforts will combine with the new Facebook Connect, designed to let users easily log on to outside Web sites using their Facebook IDs.
"If you look at the big picture, you put all this together — and Scrabulous is a part of this, Facebook took a chance on them — and Facebook wants to spread throughout the Internet and let the developers do the work for them," Owyang said. "This is a big change from being a destination social network to being a platform."