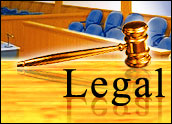 A U.S. subsidiary of Germany's SAP made "inappropriate downloads" of documents from the Web site of rival Oracle, SAP acknowledged, but the company denied the actions represented corporate espionage.
In response to a suit filed by Oracle in March, SAP said its division TomorrowNow was authorized to download documentation such as software patches and support documents.
While the subsidiary engaged in questionable downloads, SAP said the information was kept in that unit's separate computer systems, and that at no time did the parent company have access to Oracle's intellectual property. SAP claims Oracle suffered no harm as a result of the downloads.
Untrue Allegations?
"Oracle's allegation that [TomorrowNow's] downloading conduct was 'corporate theft' or involved SAP AG or SAP America is simply untrue," SAP says in its 20-page response to Oracle's complaint. TomorrowNow, which SAP bought in 2005, was formed by former employees at PeopleSoft, which Oracle acquired around the same time.
SAP will fully cooperate with a request from the U.S. Department of Justice to provide "certain documents" relating to the case, the company noted.
"Even a single inappropriate download is unacceptable from my perspective. We regret very much that this occurred," SAP CEO Henning Kagermann said. "SAP takes any departure from the high standards we set for all of our businesses very seriously, regardless of where it occurred or how confined it may be."
Oracle claims that SAP pilfered the documents in order to be able to support customers it was trying to lure away with promises of a smooth changeover and lower support costs. That program, known as "Safe Passage," was targeted at customers of software vendors being acquired by Oracle — especially PeopleSoft, and later Siebel — many of whom were concerned that their applications would no longer be supported after Oracle acquired their vendors.
Oracle claimed in its original complaint that SAP downloaded more than 10,000 documents over a five-month period.
Connections in Question
Oracle's suit charges SAP with copyright infringement, unauthorized use of copyrighted materials, violations of the Computer Fraud and Abuse Act as well as breach of contract and "intentional interference with prospective economic advantage." It seeks unspecified damages as well as court costs and legal expenses.
In June, Oracle updated the complaint to include the allegation that SAP gained unauthorized entry into Oracle's support system in January to download a patch meant to address the early change to daylight-saving time, and that within days, an identical solution was offered by TomorrowNow.
The downloads in question were confined to the Bryan, Texas, headquarters of TomorrowNow, SAP said, which is authorized to access Oracle's support site, known as "Customer Connection," on behalf of customers who use Oracle products and hire TomorrowNow for support.
In addition to announcing its filing with the Court, SAP said it would make changes in the way TomorrowNow is run to "ensure compliance with appropriate business practices." SAP installed Mark White, a former SAP America COO, as TomorrowNow's executive chairman and charged him with overseeing compliance. The firm's employees will also undergo additional training, SAP said.
SAP did not specify what the inappropriate downloads consisted of, but it is likely that they involved cases in which the firm's employees downloaded more than just the documentation or code they needed to support customer needs.
The case has now become as much a public relations battle as a legal one, Ovum analyst David Mitchell told the E-Commerce Times.
SAP not only responded to the complaints, but held a lengthy conference call with executives to discuss the filing and the changes at TomorrowNow. It also established a Web site where it will provide updates on the case as it moves forward, Mitchell noted.
"Although many will see the legal teams as the cavalry in this battle, the troops that really matter are the PR Special Forces contingent. PR is where this battle will be won or lost," he said.
The legal case still has months to play itself out, Mitchell predicts. "Irrespective of the legal conclusion to the case, a significant part of the impact for both Oracle and SAP will be related to how each manages the public relations impact," he added.
Skirmish in the Application Wars
On the legal front, SAP is taking a "corporate firewall" position, saying that the TomorrowNow business was separate and distinct from SAP itself.
The corporate spying allegations are just the latest battle in what has become an all-out war to win market share in the business application space. Oracle has spent much of the past five years on an acquisition spree to arm itself for the conflict, scooping up PeopleSoft, Siebel and others as it expanded from a database player to a full-fledged provider of business applications.
Along with Microsoft, SAP remains Oracle's main rival and is a favorite target of Oracle CEO Larry Ellison, who often calls out SAP by name when touting his own company's growth.
Oracle was quick to point out that SAP had acknowledged some wrongdoing. "Oracle filed suit to discover the magnitude of the illegal downloads and fully understand how SAP used Oracle's intellectual property in its business," Oracle Counsel Geoff Howard said.
Oracle recently posted strong quarterly earnings, though the company's true growth rate can be hard to decipher given the continued acquisition spree, Enderle Group Principal Analyst Rob Enderle told the E-Commerce Times.
While such a strategy is rife with risks due to the need to blend cultures and technologies, Oracle seems to have made it work so far and in doing so, has put itself on a crash course with SAP and Microsoft.
"There's nothing subtle about SAP's strategy," Enderle added.