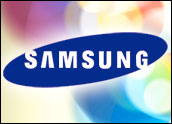 Samsung reported its quarterly earnings this week, showing a healthy jump in its smartphone business.
The company's smartphone sales quadrupled, shooting up from 7 million in last year's third quarter to 28 million globally in third-quarter 2011. Samsung also saw a 44 percent increase from the previous quarter, according to Strategy Analytics.
These numbers have rocketed Samsung past Apple and Nokia in terms of units sold. The financial results reveal that Samsung's mobile division is now bigger than Apple's in terms of revenue.
Apple spent the previous quarter in the top spot. The company's slip into the No. 2 position could be due in part to the growing popularity of Google's Android OS and Samsung's Galaxy line.
Apple's smartphone sales also grew from last year's third quarter, but not at Samsung's rate. Apple shipped 17.1 million handsets in the third quarter of 2011, up from 14.1 million a year ago.
Apple and Samsung have been locked in heated court battles in several countries regarding patent infringements.
Waiting for the 4S
The numbers that show Samsung beating Apple are taken from the third quarter, before Apple introduced the iPhone 4S. The market surge by Samsung may be a result of Apple customers holding off on purchases until the new model arrived.
"Only the fourth quarter 2011 results will tell whether Samsung's sales are a trend," Alex Spektor, senior analyst for wireless devices strategies at Strategy Analytics, told the E-Commerce Times.
"Apple had a weak third quarter with the delayed iPhone 4S rollout," he said. "Yet Samsung was also handicapped by an absence of its new Galaxy S2 in the United States during the third quarter."
Spektor believes Samsung has demonstrated an attractive range of products on the Android ecosystem.
"Samsung can — at least temporarily — beat Apple's tightly controlled ecosystem," said Spektor.
Patent battles are also a factor in the ups and downs that determine which company holds the top spot. Apple is currently vying to prevent Samsung sales in individual markets.
"If Apple could successfully prevent Samsung from distributing products in a key market such as the United States or the European Union, the results could be crippling to Samsung," said Spektor.
No Clear Dominator
Apple may be able to grab its top spot back in the fourth quarter with a surge in iPhone 4S sales. "There was some delay in Apple sales because of the delayed 4S," William A. Stofega, program director for mobile device technology and trends at IDC, told the E-Commerce Times. "You'll see some pickup in the fourth quarter."
Consumers expected a new release from Apple in June, and it didn't happen, Stofega recalled. That depressed iPhone sales.
When it finally arrived, however, "sales for the 4S were still strong," he noted. "They're doing a great business with the 4S.
Even if Samsung's ability to depose Apple in Q3 can be explained by the timing of the 4S release, Samsung is nevertheless a real contender for the top spot, according to Stofega.
"Samsung has done well with a lot of Android cellphones," he said. "You'll see a lot of back and forth between these two companies."
The place where Samsung has an edge over Apple is in the low-cost markets, Stofega noted.
"Players like Samsung can do different things with their bill of materials to make the phone become less expensive," he said. "China and other areas are ripe for an entry-level smartphone if it can be priced well. There is a reason Apple doesn't do well in India. It's the price point."