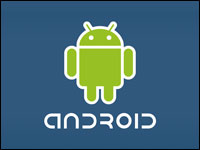 Microsoft and Samsung have signed an agreement to cross-license their patent portfolios, providing broad coverage for each company's products. Microsoft will receive royalties for Samsung's Android-powered mobile phones, and the companies have agreed to focus on further development and marketing of Windows-powered smartphones.
Samsung recently launched the Omnia W, its first smartphone to run on Windows Phone 7.5, also known as "Mango."
The details on how much Samsung is paying and exactly what it is paying for remain undisclosed. It is still unclear whether the deal will involve retrospective royalties or will be limited to devices sold after it goes into effect.
Microsoft has been growing more aggressive in securing licensing agreements with manufacturers that use smartphone technology. It recently signed similar deals with HTC, Acer, Viewsonic and multiple other device producers.
Motorola and Barnes & Noble have refused to sign patent deals with Microsoft for their respective devices.
Pressure on Google
The agreement between Samsung and Microsoft will ultimately put pressure on Android developer Google, which is planning to acquire Motorola.
"The cross-licensing deal between behemoths Microsoft and Samsung will mean more pressure on Motorola and Google to come to terms," Raymond Van Dyke, a Washington, D.C.-based technology and IP attorney, told the E-Commerce Times. "The stakes could not be higher in tech: dominance in the smartphone arena. This deal helps Samsung — the number two manufacturer of smartphones — and Microsoft."
The deal demonstrates the power of a patent portfolio to provide the requisite leverage to get the parties to cooperate for their mutual good, Van Dyke noted. "The ongoing patent suits against Motorola will keep that pressure going while also putting pressure on Google."
The move also provides great business drama.
"As the titans in the tech industry hurl patent thunderbolts at each other, form alliances, and push their agendas, we common folk will marvel as the saga unfolds," said Van Dyke.
Samsung's Strategy
The deal shows clever positioning on Samsung's part. The royalty payments buy the goodwill to help solidify a major alliance.
"This is very smart strategically for Samsung," Christopher M. Collins, a patent attorney for Vanderpool, Frostick & Nishanian told the E-Commerce Times.
"So long as they didn't overpay for the licenses — which I think that they probably did not — then this opens the door for Samsung to move forward," he added. "Also, the Microsoft angle is to go after the rest of the market now that this is settled."
The move is evidence that Microsoft is going to focus on Motorola as a major competitor, in Collins' view.
"Microsoft can clear the decks of the entire Samsung matter — money, time and other resources — and will now be redirected to the Motorola litigation," he said.
The strategy might not have legs over the long term, however.
"In the short term, this deal will be good — a smart strategic move for both sides," said Collins. "In the long term, not so much. I predict that these two partners of convenience will have other disputes in the not-too-distant future."
Samsung Happy to Fork Over Royalties
The royalty payments are simply a recognition of Microsoft's IP rights, according to Samsung, which underscored its ongoing alliance with Google in the same breath.
"As Samsung respects Microsoft's innovation and intellectual property rights in mobile operating systems, we've agreed to provide royalties in relation to these intellectual property rights," Kim Titus, director of public relations at Samsung Telecommunications America, told the E-Commerce Times.
"We are very pleased with the great success of our innovative Galaxy range of smartphones and tablets powered by Android platform. Today, we are the world's leading producer of Android smartphones and enjoy a strong partnership with Google," she pointed out.
Samsung's dual alliances with Microsoft and Google are simply a matter of providing support for customers, the company maintains.
"As always, the mix of mobile platforms represented within our device portfolio will be determined based on consumer demand and preferences in each market," said Titus.
Nifty Outcome
This deal appears to be a win for both companies. The consolidated license portfolios could be a powerful tool in a market where Microsoft has struggled to stay afloat.
"I view this as the best possible outcome for Microsoft and Samsung, considering that Microsoft has continued to get licensing wins with other key Android OEMs," Michael Morgan, senior analyst for mobile devices at ABI Research, told the E-Commerce Times. "In this case, it is a classic example of players cross-licensing their patent portfolios, whereby one player reduces the initially requested costs by sharing their IP."
The Samsung-Microsoft deal may have created a sea change in the smartphone market.
"With Samsung now capitulating to Microsoft, I view this as the tipping point in this battle, whereby those who have not yet agreed to licensing fees to Microsoft will begin to focus on getting the best deal that they can," said Morgan. "Microsoft will continue to leverage its IP strength and expertise and turn Android from a pure competitor into a revenue stream."
Google is going to have a tough time promoting Android as a free and open system going forward, he suggested.
"Only time will tell if having to pay Microsoft for Android will actually put a dent in Android adoption by OEMs," said Morgan. "It is still unclear if it will be profitable to engineer around the Microsoft IP over the long term or if paying a 'Microsoft Tax' on Android is the best option in terms of cost and strategy."
The subtext to the deal may be that Google has lost some of its strength in the smartphone market.
"Ultimately," concluded Morgan, "this move shows that the largest Android OEM does not believe that Google will be able to protect the ecosystem."