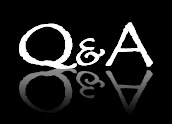 You might say that entrepreneur Alan E. Hall lives in two businessworlds. Don't complain to him how challenging it is to grow a businessin today's fragile economy. He knows those struggles firsthand as abusiness owner. He also knows how next-to-impossible it is forstartup business owners to find financial backers.
He is the founder and chairman of MarketStar, a US$4 billionsales outsourcing company that is part of Omnicom. In thisrole he is responsible for determining the company's vision, strategyand culture, as well as client and employee advocacy.
Hall is a player in the venture capital sector as well. He is an angel investor, and he runs several private equity funds.
His exposure to the many sides of business and finance give him aunique perspective on how startups can secure funding in thisturbulent economy and what are investors want in potential investees.
"This is the most difficult financial environment I've even seen,"Hall told the E-commerce Times.
Business Menu Full
To say that Hall has a lot on his plate is putting it mildly.Everywhere he turns, he tastes morsels of economic ingredients.
For instance, he is a member of the Board ofTrustees for Weber State University, chairman of the Utah TechnologyCouncil, a trustee of the Intermountain Healthcare Foundation, amember of Wells Fargo Bank's Northern Utah advisory board of directorsand a trustee of World Trade Center Utah.
Hall, along with his wife Jeanne, is the founder of the Hall Foundation, a private charitable organization. He is also founder ofseveral investment funds, including Mercato Partners and Island ParkInvestments. Additionally, Hall is the founder of severalentrepreneurial organizations, including Grow Utah Ventures and GrowAmerica.
Honored by multiple organizations for his business endeavors, he mostrecently was named the Mountain West Capital Network's (MWCN)Entrepreneur of the Year for 2009.
The E-Commerce Times spoke with Hall about his panoramicview of the world of funding business finances. His funding forecastleaves young startups with a sense of guarded hope. It gives moreestablished entrepreneurs a bit more to hope for when looking for afunding source.
E-Commerce Times: How different is the role of providing fundingin today's market?
Alan E. Hall:
As an angel investor, most of us tried to learn thestock market. We lost a lot of our liquidity and are holding firm withwhat we have left. Most angels have left the game to the sidelines.The money just dried up.
ECT: Is it more a situation where angel investors are sitting ontheir money until better times arrive?
Hall:
Angel investors are hurting just as much as the startups lookingfor money. These are very challenging times. None of the federaleconomic stimulus money comes our way to help struggling newbusinesses.
ECT: When might startups expect to see money flowing their way again?
Hall:
We don't know when this money crunch will end. It will take acrystal ball. Venturing a guess, I'd say maybe a year or more. Thenwe'll see a slow improvement in the money flow.
ECT: What do startups have to do to attract funding today?
Hall:
I have 60 angel investments. I go to all of them and tell them tosurvive. I urge them not to go out of business. Instead, they need tokeep their concept going. They have to cut spending where they can.
ECT: What is the best advice you can offer to young startup owners?
Hall:
These are really terrible financial conditions. Some companieswill come out of this intact. But those with a lot of payroll willfind it very hard to survive.
ECT: What do you see around the financial corner as far as theatmosphere for startups seeking investors?
Hall:
Even though money is scarce for startups, I tell people to tryfinding investors. I also warn them to expect the worst-case scenario.
ECT: How are young companies faring with more traditional sources of funding?
Hall:
Another bad side of this picture is that bank capital is alsoupside down. Banks want collateral for business loans. Most startupand many surviving entrepreneurs have nothing to put up.
ECT: What is the relationship between your private equity fund(Mercato Partners) and your angel investments?
Hall:
I don't see my activities as a conflict. Rather, I try tocoalesce and combine them to be mutually beneficial.
ECT: What are investors looking for in qualified startups?
Hall:
On the venture capital side of things, we have money. To get it, acompany needs at least $5 million. We'll give such qualifiedestablished entrepreneurs $5 to $10 million to help them grow theirbusiness.
ECT: So you're not saying that the economy is totally againststruggling new businesses?
Hall:
It all depends on where they are situated in the market. There ismoney out there for established companies trying to grow theircompanies.
ECT: What worries you most about the economic recovery cycle?
Hall:
Because we (angel financiers) are on the sidelines, two or threeyears later, those startups still in business will be behind the curveregarding hirings and other business factors. That will have a rippleeffect for 10 years or so.