Navigating the expansion of e-commerce storefronts often involves considering expensive technology alternatives. However, merchants frequently overlook more cost-effective and efficient options already present in their tech stack.
Krepling, an e-commerce platform, is one such solution designed for mid-market merchants who want greater control over their tools and workflows. Projections indicate that e-commerce sales will reach $8.1 trillion by 2026. New platforms like Krepling simplify the scaling process for online businesses.
Krepling is a no-code platform for merchants to contribute to building and maintaining increasingly complex ecosystems across the tech stack.
The company works with over 600 merchants worldwide in more than 35 countries. These firms can choose the integrations they need without coding experience, making the process seamless.
Incorporated in 2020, the software developer employs a team of 10 to operate the company, co-founded by Liam Gerada and his brother Travis. They launched a retail startup about four years ago, eventually leading them to start Krepling.
"It was through that journey that we discovered that e-commerce had evolved to a lot more than simply selling through a website. We found that today e-commerce is very much the construct of a merchant's own making, which often involves complex payment flows, leveraging a multitude of different integration services and automation from across the entire web," Liam told The E-Commerce Times.
The Gerada brothers fashioned their technology entirely in-house. That could evolve into an open-source transition as they leverage more or less modular stack. But right now, it is completely proprietary software, he noted.
Meeting Vendor Expansion Needs
Merchants are expanding their tech stack in order to optimize for cost to reach more consumers across different channels like email and SMS, according to Gerada. The two brothers found that the current e-commerce landscape neither provided nor incentivized the level of flexibility merchants require.
In many instances, the basics were missing. Sometimes, even just automated marketing or the ability to recover abandoned carts was not what their online systems could handle.
"We found that e-commerce integration was often tightly coupled to individual e-commerce services, which poses a unique challenge for merchants and individuals who are not engineer-focused or do not want to build out multi-year roadmaps," he explained.
That is typically 90% of the mid-market category. The brothers tackled such integration issues by building into their platform a no-code response to this problem. This approach allows merchants to take all their best-of-breed tools or integrations and translate them into rich consumer buying experiences from across the web, he added.
Current data shows vendors are far less willing to pay for a cohesive solution that costs them in excess of $10-to-$15,000 a month, according to Gerada.
In today's economy, merchants are less willing to migrate. They are concerned about the risk of downtime and disruptions to their existing tech stack. The costs associated with other headless platform options are also a significant barrier.
That is where Krepling enters the picture.
"We have seen very little friction. Merchants are seeing the need to move quickly in an environment like this. Sometimes reducing the costs can be as simple as just going hunting through your tech stack," he said.
Marketing Plan Empowers Mid-Market Merchants
Gerada's marketing plan does not focus on making merchants migrate. Instead, the company simply gives them a solution that allows them to control their data and integration to reach their consumers.
That approach is key for making the Krepling platform more innovative. It does this by cultivating experience built for the mid-market.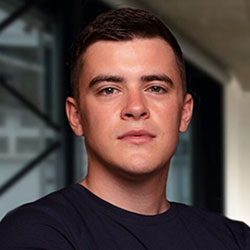 For example, most mid-market merchants seek to expand their infrastructure, integrate various services, deploy multiple storefronts, and gain better access to their data.
Current tools just aren't flexible enough to provide that level of maintenance to merchants, Gerada contended.
Standalone tools already exist, like Shopify and WooCommerce, which are great for getting started and provide uncomplicated ease of use tools. But as merchants begin to expand, he noted that they start to use a much broader tech stack.
Krepling's unique selling point is allowing merchants to make it possible for merchants to deploy multiple storefronts on the same account. It also provides access to their data across their entire e-commerce stack.
"So, data from the mail and payment integrations to automating marketing integrations, they have complete visibility into the data across their tech stack. They also do not have the need for separate data silos," said Gerada.
Data Integration Methods Matter
All that data is streamlined into one centralized platform, giving a holistic overview of the data and the tech stack. So, a merchant can deploy workflow to target specific categories.
For example, a merchant's online store might attract visitors from regions such as Turkey and North America or those interested in purchasing a specific product category. Krepling's no-code structure lets that merchant create a workflow to target those consumers, aggregate graphics, and receive data points for more streamlining without the need to hire developers or coders. They can do it themselves.
"That is essentially what pulls us aside or separates us from the likes of any headless platform or developer-focused platform. We give merchants complete control and ability to build expandable and really beautiful e-commerce experiences without having to write a single line of code," he observed.
Elevating Merchants' Expansion Goals
Typically, the merchants engaging with Krepling anticipate expanding their infrastructure within six to 12 months. Alongside that expansion, they have certain objectives:
Globalizing their business
Launching in new countries while adapting stores to local preferences, such as payment practices and customer behavior
Adding additional channels, payment methods, integrations, and stores
"In essence, most merchants focus on what they see as their next level of business in e-commerce. For them, that means more expensive e-commerce," said Gerada.
They face marketing pressures from system providers looking to pull them away from their current service providers to instead build out a custom system and hire developers, all of which are costly.
Krepling's solution offers an alternative approach for merchants.
The platform enables the creation of multiple dedicated channels for additional payment options and accommodates data deployment across six to 12 storefronts. Merchants can achieve this without needing to migrate, overhaul their tech stack, or hire other developers.
"We are the toolkit that sits on top of the stack. So we allow merchants to take their business to the next level by giving them the ability to launch new countries, add new purchasing channels, add more payment methods, add more stores, and more to a tech stack," he said.
Overcoming Data Isolation
According to Gerada, existing processes often fail to function effectively within merchants' e-commerce stacks. Despite having expansive systems in place, he observes that these various components frequently operate in silos, lacking proper communication.
These systems lack the necessary components to track the data and use it. That problem is one of the main reasons the brothers created Krepling in direct response to the merchants and what they envision as the next level of their business globally.
Mid-market vendors are making the process of adding more channels and improving merchantability by completely unifying the business expanding experience. How their customers achieve those goals is up to them.
They can opt for a standalone system or let Krepling support everything from building the front-end store, the integration managing the merchant's payment stack, or plug-in selected components into the existing stack.
Rethinking E-Commerce Tech Stacks
Gerada often observes that new customers, particularly mid-market vendors with an existing e-commerce stack, initially take a middle-ground approach. However, he notes that most long-term merchants eventually transition to using Krepling's comprehensive full-suite product.
"They are usually already live with an existing system. Plugging into that is much friendlier than having to re-migrate or re-platform," he offered.
Outside of technical challenges, Gerada thinks most merchants are unaware that they have to rethink a tech stack as opposed to having to re-migrate. Most merchants who hit the mid-market category come to the realization that they face a decision.
Most of the challenges his company faces when consulting with potential new customers is listening to how they perceive their needs. Some vendors struggle to realize they do not need to re-platform to rethink growth and strategic advancements to build an e-commerce machine.
"As the market becomes more competitive and as e-commerce becomes more crowded, we think the need for a solution that Krepling offers to navigate the chasm of building a wider stack will become all the more apparent," said Gerada.