The upcoming holiday season involves an estimated 850-950 million shipped packages that must survive travel delays, misrouting, theft in transit, and porch piracy after delivery. Unless consumers purchase from major e-commerce giants, shipping protection is either non-existent or quite costly.
Thieves stole an estimated 260 million packages, worth about $19.5 billion, from U.S. consumers' porches, doorways, and mailrooms in 2022.
Retail warranty provider Extend now offers SMB e-tailers and their customers a choice of both low-cost extended product warranties and shipping protection at checkout.
The coverage protects the retailer and generates extra revenue, effectively providing merchants with two sales opportunities instead of just one. If the product is stolen, Extend pays to buy a replacement from the same retailer.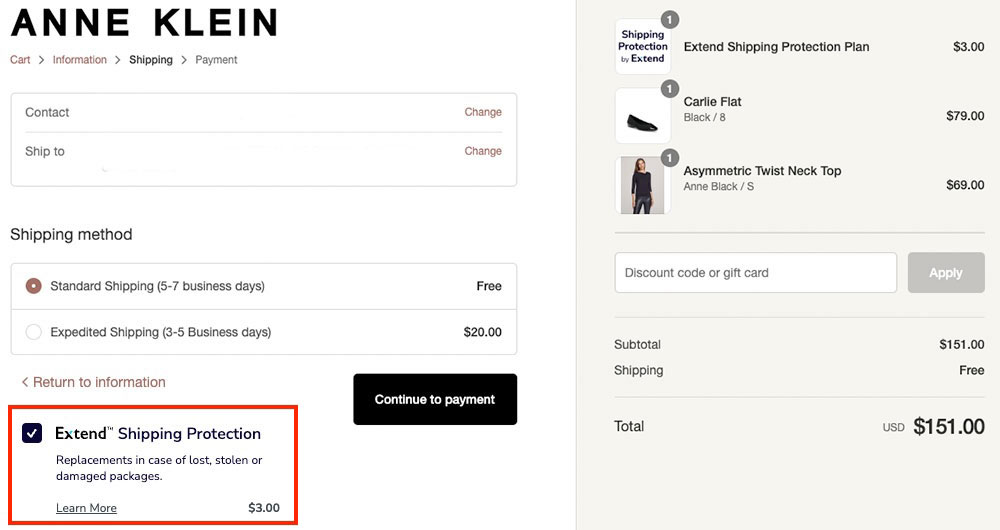 Extend's pricing formula gives retailers an extra revenue flow from both checkout purchases of warranty and shipping coverage, even if consumers never have to file a claim.
Rohan Shah, co-founder and chief revenue officer of Extend, says its product protection plan gives merchants and consumers an alternative to cumbersome legacy claim-filing systems.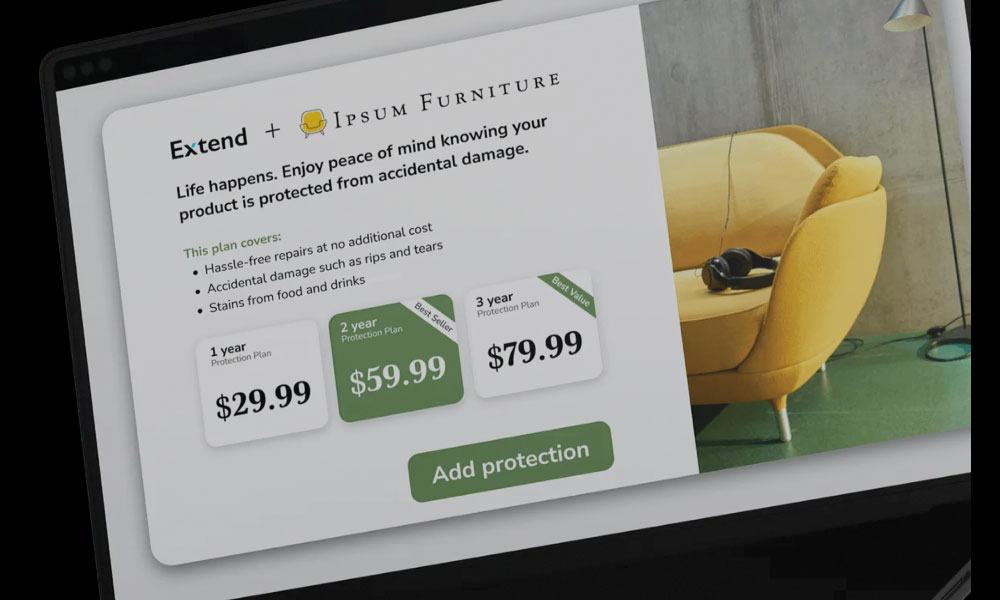 "The biggest pain point that retailers' support teams have is that 40% to 70% of all call volume to their call centers is around shipping issues. 'Where's my order?' or 'My package didn't arrive.' or 'My product arrived damaged,'" he told The E-Commerce Times about typical complaint calls.
Delivery issues plague merchants in terms of support costs. If a customer calls about a stolen package, most retailers send a new one. That sets the merchant into a negative economic transaction with customers, hoping they will come back and buy again, noted Shah.
"These issues were hitting the merchants. From a customer perspective, the merchant delivered anxiety," he said. "We built another offering around shipping protection to supplement our warranty plans to cover against lost, stolen, and damaged packages, thus ensuring peace of mind to customers."
Leveling the Delivery Field
When formulating their business strategy in 2019, Extend's founders studied customer reactions to the complications often associated with warranty protections. They found that unless it was an easy transaction built into the sale, consumers tended not to buy warranty extensions.
Extend reassessed the need for shipping protection last year and added that program.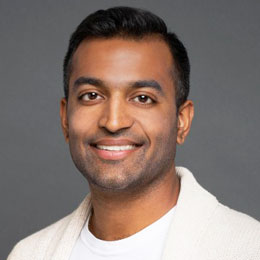 Shah notes that while large e-commerce platforms such as BestBuy and Amazon effortlessly integrate extended warranty options at checkout, small and medium-sized business (SMB) retailers frequently lack the infrastructure to administer these services independently.
For instance, Best Buy has built out all of the technology and infrastructure itself to offer these programs to customers. Most retailers cannot do that. It would take them two years to try and build all of that out, and it would never get into their roadmap," said Shah.
BestBuy does 52% of its net income on extended warranties. That is why they are so pushy, he added bluntly.
Yet, when we walked through the store, not one of the brands had an extended warranty on their website. So, there's customer demand," he observed.
A substantial financial opportunity presented itself to Extend's founders, yet access was nonexistent. This situation highlighted a broken customer experience and indicated a distribution issue for such services within the industry.
"That is a pain point that exists in the retail industry, which is the opportunity for us to come in and really change how people look at that. So that is what got us set onto this idea," Shah revealed.
Solving E-Commerce Pain Creators
Retailers could not get access to these offerings unless they were one of the top 1% distributing through Amazon, Costco, Wayfair, Walmart, or Best Buy. Every one of those retailers offers extended warranties on every product they can.
That was the disconnect that Extend identified and set out to solve.
Fast forward to today. The company is fully technology-enabled. It also has complete vertical integration.
Shah sees Extend functioning as a software-as-service (SaaS) business. The company built out the original extended warranty service and owns all of the infrastructure from an underwriting and insurance perspective.
"We believe that is table stakes in order to control customer experience as well as the merchant experience from end to end," he explained.
Extend started as an online company focusing on Shopify, Magento, BigCommerce, and Salesforce for e-commerce retailers.
"We are live in over 7,000 brick-and-mortar locations across the United States and Canada today. We offer plans for different categories such as furniture, jewelry, electronics, sports, fitness, and auto parts," he offered.
Making Delivery Guarantees Work
Extend's customer product insurance offering drives up conversion, customer confidence, and peace of mind at the point of sale. It also removes all of the liability and products from these retailers' books on the back end, according to Shah.
Customers with a product delivery issue contact Extend directly to handle claims through the chatbot, just as the company does for its extended warranty service. The company replaces those customers' products for them.
---
 Related: The Top 10 Metro Areas for Porch Pirate Package Theft | Nov. 28, 2023
---
"We buy back additional products from the retailer and get them sent out to the customer, which creates what we look at traditionally as a transactional profit tool. It turns the situation into a loyalty and customer lifetime value tool," asserted Shah.
This approach results in a 100% margin product that flows straight to merchants' bottom line. Extend assumes the risk and fulfills the performance obligations, with all costs accounted for in the process.
Affordable Warranty Add-Ons for E-Commerce
Retailers pay nothing upfront to utilize Extend's product protection plan. Consumers do not have to join any program to participate in what, for them, is essentially a delivery guarantee. No monthly or annual fees accrue as they do for similar services traditional SAS providers charge.
The cost of traditional extended warranties from many big box merchants runs several hundred dollars for one or two years of extra protection beyond the manufacturer's basic 90 days to one-year limited offering. The merchant must usually set up the back-office mechanisms and manage the costs as a business expense.
With Extend, consumers pay as little as 5% of the retail price. The cost can go up to 15% or 20%, depending on the coverage term length.
Maximizing E-Tail Margins With Warranty Services
Extend's business plan is based on retail margins. Shah offered this example:
A consumer takes an extended warranty on a $100 purchase. A portion of that — say 50% — is the retailer's margin. That is $50 of pure margin revenue the retailer is capturing. Typically, most retailers operate on a 20% margin or higher, depending on the product category.
For SMBs, setting up and managing extended warranties can be time-consuming and costly. Shah noted that insurance plan providers typically do not assist with the setup process. As a result, offering extended warranties through e-commerce purchases is often not viable for many small retailers with their own websites.
"That is what we do out of the box for retailers," said Shah. Extend puts a portion of its share of the extended warranty fee into a claim reserve. That is the actual claims and underwriting component of the business. The company takes its margin on top of that, he explained.
Why Shipping Protection Works for Stores and Consumers
Extend works with its partner retailers to receive a fraction of each transaction when the consumer elects to participate in the shipping protection. The shared revenue is based on the average order value (AOV), the average amount the customer spends on each purchase.
Shah offered this example: Say the purchaser has an AOV of $100. Shipping protection costs from $1.99 to 2% of the cart total. Each consumer decides at checkout to accept or decline the shipping protection.
"That is a really low fee structure for the e-commerce shopper. In-store shipping protection is not relevant. For online shopping, it is very relevant," Shah observed.
Effective Revenue Strategy
Product extended warranties are money-makers for in-store retailers. According to Shah, nearly half of all customers buy it. Not so with online purchases. Only about 15% of e-buyers opt in. With shipping protection, the buy-in option for online shoppers goes up to 70%.
"Over the last two years, our product protection sales went from a nice-to-have incremental tool to a must-have option for many retailers' profitability balance sheet," Shah said.
The shipping protection market is growing because it offers e-commerce retailers an effective way to fight back against deliveries gone astray at checkout.