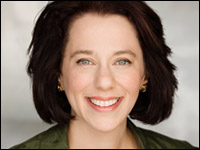 On January 27, a major speech took place: No, it was not the State of the Union address, but Steve Jobs' announcement of the release of the iPad. [*Correction – Feb. 8, 2010]
The iPad has already started to change the landscape of digital publishing: After a few days of a public battle, Amazon was forced to capitulate to a new deal with Macmillan, one of the six largest publishers; on Friday, Hachette started to make noise too.
An excellent summary on The New York Times describes how previously, Amazon set the prices — typically a default of US$9.99 for new releases and best sellers.
Because the cost to Amazon is typically $12.50-$17.50, this scheme lost money for the e-tailer but promoted the sales of the Kindle reader. According to the Times, Amazon currently accounts for 15-20 percent of domestic book sales.
In the new world order, the publisher will set the consumer price and the online retailer will simply be the agent, taking a 30 percent commission; online book sellers will move to acting as an intellectual's eBay. Books sold electronically will generally cost $12.99-$14.99.
A Stephen King Concert?
Unfortunately for Amazon, management discovered that you cannot simply take a page (so to speak) from the Apple playbook and apply it to any industry. Amazon basically copied the Apple iTunes model — a fixed, low item price for the content that promotes the sales of the hardware — and then discovered that Apple changed the rules. How did this happen?
Even though the music and book industries are both fundamentally publishers of proprietary content, the nature of the content lends itself differently to live performances. Historically, album sales drove industry growth, with concerts serving as a marketing vehicle, but now the reverse is true. Box office sales have increased significantly in the last decade, mainly because the average ticket price has increased substantially as well ($62 in 2008, compared to $25 in 1996).
This means that even if the music can be purchased at a low price, the artists and studios still have the opportunity to generate revenues with concerts, generating high margins even with concert marketing expenses.
You may really enjoy a good novel, but it is unlikely that you would attend a performance with your favorite author reading selected excerpts. Therefore, writers and their agents/publishers do not have an opportunity equivalent to the high-margin live performances; the entire margin has to be generated with the content sales.
Since Apple's deal lets publishers attempt to preserve content, it may be as simple as my grandmother's saying: "To make money, you have to let other people make money."
Another key difference is simply that Amazon was the first to the table and has already been shaping consumer behavior. Therefore, Apple needs to get publishers on board fast so that it can have a sufficient catalog to attract buyers. Apple needs to attract traffic immediately, so perhaps it cut these favorable deals in order to get the content.
Apple Grabs the Wheel
This is where the strategy gets interesting. Apple starts to exploit the "iEcosystem" that it has already created to promote hardware and software. Then it takes out Amazon and other competitors to dominate e-book distribution. At that point, Apple can return to the publishers with a new deal. Perhaps it's the $9.99 book, or perhaps demand pricing, where the book prices change on the fly as people buy more.
Apple's business strategy is defined by a few key points: First, the company exhibits both patience and a refusal to enter cost competition. In 2009, NPD reported that Apple had captured 91 percent of the premium laptop market, defined as computers with prices exceeding $1,000. Considering that the laptop market is well over 10 years old and characterized by price wars, it is amazing that a premium market exists at all.
Second, the company excels at the hardware-software combo play; while Amazon and Google have played in this space, arguably no one has done it as well as Apple.
Finally, the company has built considerable brand equity as well; in 2009, Apple was ranked No. 20 in Interbrand's annual survey of the world's most valuable brands, giving it a long lever to gently nudge consumer behavior.
Apple is always refining its business model. Generous deals with publishers today do not guarantee them tomorrow. All content is fair game today.
---
Andrea Belz
is the principal of
Belz Consulting
, a consultancy focusing on technology commercialization. Belz specializes in management consulting for the technology and entertainment industries, providing both strategic planning services and operational management. She can be reached at andrea-at-belzconsulting-dot-com.
---
*ECT News Network editor's note – Feb. 8, 2010:
Our original publication of this column incorrectly stated the date of the iPad's launch as Jan. 20.