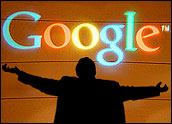 Just as Martin Luther's Ninety-Five Theses transformed Christianity, Google's simple text box is transforming marketing — from top to bottom.
Since the 1950s, great marketing theorists such as Theodore Levitt and Jerome McCarthy have developed frameworks for companies to create awareness of new needs to be met by novel products. These now-standard methods, such as the four P's of marketing and the five M's of advertising, are based on the assumption that the company controls its marketing message, communication channels and brand.
This is no longer true. Tom Funk's book Web 2.0 and Beyond reports that consumers no longer believe anyone but each other. Studies cited in Funk's book show that consumers assign the highest trustworthiness of 78 percent to recommendations from other consumers; newspapers come in second at 63 percent.
In Google We Trust
In a similar vein, a study of college students last summer reported that search engine rankings mattered much more than a website's layout or even its content. This is consistent with Funk's reports that the customer preference for the organic rank in Google's search was three times more important than its rank as a sponsored listing, with only 50 percent of users even looking at the top sponsored listing.
Google's meteoric rise as the bestower of credibility is emphasized by the 2010 Interbrand analysis that now ranks Google as the fourth most valuable brand, with a brand value of US$44 billion, behind only Coca-Coca, IBM and Microsoft. More interesting is that in one year, Google's brand increased a whopping 36 percent, whereas the top three leaders all experienced brand value increases of less than 10 percent.
What does this mean? Recall that the Protestant Reformation shifted power from the Pope and priesthood to the lay leadership; empowered with newly available Bibles printed in local languages, members of this group no longer needed the priesthood's interpretation of whether Catholicism met their needs.
Similarly, the Googleist Reformation represents the movement of power from advertising and marketing executives to the lowly customers, who suddenly have access to information generated by other users in the shared dialect of the 140-character Twitter feed. Thus the Google ranking, coupled with customer recommendations, represents today's validation.
Power to the People
Even in the absence of algorithms built to game the system (and Google has recently struggled to minimize this threat), this revolution has tremendous implications. The Protestant Reformation also led to a vast array of church leadership structures, ranging from the similarly organized Anglican Church to the Quaker democracy.
Similarly, expect to see companies develop new marketing hierarchies. The power of the traditional vice president of marketing dictating the message and budget for an advertising campaign will be eroded by grass-roots campaigns (Exhibit A: The Democratic Presidential campaign of 2008).
Every customer will ultimately "vote" for a product by either participating online in recommendations or choosing to defer. We are still in the early phases of the Digital Enlightenment.
However, just as Catholicism survived (and even thrived in cultures friendly to more autocratic traditions), expect to see some companies holding on to the traditional structures. This will likely be dictated by the demographics and buying habits of the customer. On the other hand, be prepared to see an entirely new set of organizations arise from the newly enlightened Googleists.