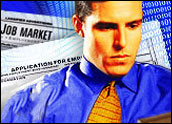 As the U.S. begins to limp through another anemic year economically, we see more government regulation hampering innovation — this time engineered by the United States Patent and Trademark Office (USPTO) through its new fast-track process.
A fee of US$4,000 (increased from the base fee of $1,090) would expedite the process from an average of 35 months to 12 months, The Wall Street Journal reports.
Although I originally supported this concept when it was announced last year, the $3,000 added burden seems overwhelming to small companies.
It is included in a number of initiatives reported by David Kappos, director of the USPTO, in his recent testimony to Congress. Kappos is unfortunately swayed by political realities: The large companies typically influencing national policy are not significantly affected by a large fee increase — nor are they creating jobs.
Why should we be worried about the effect of this fee increase on small companies instead of how it affects established innovators such as IBM and Apple? In a Harvard Business Review posting, successful entrepreneur Henry R. Nothhaft teamed with David Kline in analyzing data; they showed that without startup companies, job growth in the United States over the last 34 years would have been negative. Any economic job stimulation has to benefit small companies.
At the Core of Competition
As a nation, the U.S. has systematically discarded its once-prized manufacturing capability, reducing its share of the GDP from 30 percent in the 1950s to 11 percent today.
As consumers, we paid lower prices for common items, but we paid a longer-term price as a consequence of vanished manufacturing jobs, notes The New York Times. The inspiration to innovate has disappeared across the Pacific. How can you improve a process thatT you don't see?
The U.S. patent process lies at the core of the country's ability to compete nationally. Sadly, we are already falling behind, as shown in arecent report from the World International Patent Organization.
WIPO reports that the overall annual growth of nearly 5 percent overall contains astonishing growth in China (56 percent), the Republic of Korea (21 percent) and Japan (8 percent) — and a decline in the United States (-2 percent change). Even though the United States dominates the field of academic institutions, with eight of the top 10 slots, this leadership is fading fast; a year ago the U.S. held all of the top 10 places among universities.
American immigration policy allows foreign investors who create jobs to apply for residency via the EB-5 visa. If it's possible to accelerate job creation by revising immigration policy, might it be possible to create a patent policy that does the same?
Breaking Loose From Fastasies
At a minimum, the USPTO should look to players in the small company ecosystem, such as venture capitalists and successful entrepreneurs, for guidance in defining its next policy moves. The most aggressive plan could require inventors to briefly describe a simple business plan demonstrating job creation and a time scale. This would force inventors to partner with business experts early in the process to develop even coarse business plans — but this could be a helpful guide in steering innovation.
Idealists will argue that "one never knows how innovation will play out" and that this is too limiting; unfortunately, we may no longer have the luxury of uncommercializable patents. The U.S. must look to create more centers of innovative gravity — "innogravity," as I described recently in an analysis of my adopted hometown of Los Angeles — and new companies at the heart of these centers can survive only with patents to protect their perches in the marketplace.
In the last two decades, the U.S. has cultivated several national fantasies. We have pretended that the short-term savings generated by manufacturing in Asia would incur no long-term costs. As our manufacturing jobs consequently disappeared, we ignored links between startups and new jobs as state governments (such as California) began imposing tax burdens on small companies.
Finally, we hijacked future economic growth by letting global companies dominate policy discussion at the USPTO, instead of giving small companies the tools they needed to defend their positions in niche markets. Let's fix this by steering patent policy in favor of small companies before it is too late.