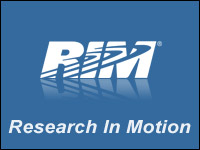 RIM announced that BlackBerry service has been reinstated to millions of users following more than three days of service interruption. The outage prevented many users from sending and receiving text messages and emails, or surfing the Web, although some experienced limited or sporadic service.
Users may suffer further delays due to the backlog of messages that built up during the outage, said RIM Co-CEO Mike Lazaridis on Thursday. He personally apologized to RIM's customers who were "let down," but he declined to say whether the company would reimburse them for the lack of service.
The cause of the incident was the failure of a dual redundant high-capacity course switch designed to protect the infrastructure, Lazaridis said, adding that RIM is inspecting its infrastructure in a root-cause analysis to uncover why it took longer than expected to bring the system back online.
The outage, which affected customers all around the world, could be a blow in some key markets where BlackBerry has already been faltering.
Bad Timing for a Breakdown
It would be hard to imagine a more awkward time for RIM to run into major service problems, with frustrated investors already calling for major changes.
"This doesn't come at a great time for RIM with the new iPhone — and Samsung almost ready to release its first Ice Cream Sandwich Android 4.0 devices," said Allen Nogee, principal analyst for wireless technology at In-Stat.
"RIM is also at a precarious time as it prepares to transition over to the QNX operating system, while at the same time keeping customers interested in BlackBerry OS devices," he told the E-Commerce Times. "Certainly RIM has had to transition much of its engineering resources to QNX, and this has created a bit of a void in new BlackBerry announcements."
RIM is hanging on in a tough market mostly through loyalty from the enterprise segment. At this point, that loyalty may be strained.
"Certainly RIM has many loyal followers, but each outage that RIM has gives users an excuse to look elsewhere," said Nogee. "Other platforms are catching up to RIM in enterprise areas that RIM has always excelled in. This is not a good time to make your core customers upset."
Better Communication Needed
RIM should have been more proactive in communicating with customers during the outage, in Nogee's view.
"The news should be coming from RIM, not a wide assortment of users around the world reporting outages on blogs," he said. "RIM still hasn't been clear on the exact cause of the outage and how they are going to prevent it from occurring again. They need to do that as soon as possible."
RIM could have communicated better with its customers, especially with the wide range of channels available. Anything at all from the company on Facebook or Twitter would have helped in the first couple of days.
"In today's social media world, where any news travels around the world in a matter of seconds, it's very important for companies to be very open with the public on exactly what the problem is, how it's being corrected and what's being done to prevent it in the future," said Nogee. "Sometimes companies don't release much info for fear of causing fear, but rumors can be much worse than the actual event."
Not Such a Big Deal?
While the whole world seems to be screaming at RIM, some argue that RIM did OK during its crisis. The system was down. Now it's restored. Time to forget about it.
"Oftentimes, we find customers expect service all the time and when that demand is not met, there is frustration," Josh Martin, senior analyst at Strategy Analytics, told the E-Commerce Times. "Restoring service was critical, especially with the new iPhone coming out. That's the number one thing."
The 99 percent up-time that RIM claims is actually pretty good, noted Martin.
"It's not 100, but all services fail sometimes," he said. "They explained how they are going to fix it — so people move on. The damage to RIM may be overblown. Sometimes companies can't provide service. So they fix it. Certainly, RIM has a lot of arrows in their quiver, so they'll be fine."