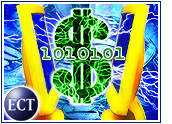 Although small businesses have had ample opportunity to tap a wealth of available resources designed to help them sell their products and services online, many are still sitting on the sidelines when it comes to e-commerce, according to a report released Tuesday by IDC.
The Framingham, Massachusetts-based research firm said that of the 5 million smallbusiness that were online by the end of last year, 725,000 were actively selling via the Web, even through a far greater number had planned to do so.
The number represents an annual growth rate of 34.6 percent from 1999, when 540,000 small firms were conducting online transactions, the report found.
"Inertia is a key factor," said IDC small business/home office research vicepresident Raymond Boggs. "Although many small firms say they are going toimplement e-commerce and begin selling online, it still requires more of aneffort than simply setting up a home page."
'Never Been Easier'
Citing the existence of more than 50 major companies that provide services to allow small businesses to establish a Web presence, implement e-commerce platforms, or gain access to advanced services, IDC concluded that it has "never been easier" for such companies to get their operations up and running on the Internet.
Similarly, IDC said that small businesses have a wide range of new generation tools at their disposal for "do-it-yourself" and "do-it-for-me" e-commerce solutions.
E-Biz Barriers
However, as part of its report on "Internet Services to Small Businesses: Profiles ofPortals, Aggreportals, Destinations," IDC pointed to a number of otherfactors that have hampered deeper e-commerce penetration rates among small businesses.
For example, the Internet poses the question of how to electronically sell services, as opposed to products. While many small firms are retailers, an even larger number are service providers that may not be in a position to sell tangible goods online, IDC noted.
In those cases, the report said the Internet can prove helpful inscheduling customers for service.
Keep It Together
A host of internal and external challenges have also slowed small businesse-commerce growth. Before online selling can be effectively integrated intooperations, IDC said, it is imperative for companies to tackle work flowissues, such as how incoming orders are handled.
"Getting operations logically organized may be seen as the biggest chore inmoving to e-commerce," said the report.
On the external front, IDC said firms can save time by employingcomprehensive software and service packages that take care of establishing merchant accounts withbanks and coordinating e-payments with financial institutions.
Making Inroads
In the report, IDC did say that almost three-quarters of small businesses with personal computers are now on the Internet, climbing from about two-thirds just a year ago.
Additionally, nearly 2.1 million small businesses maintain their own Web sites, according to IDC. The figure represents a 33.8 percent spike from the roughly 1.6 million small businesses that had a home page in 1999.