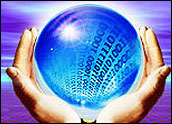 In 2003, half of all information technology projects involving third-party consulting will be considered unsuccessful by executives who oversee them, according to a new report from Gartner, because they fail to deliver expected return on investment or operational value.
The research firm's findings, unveiled at its annual ITxpo in San Diego, California, suggest service providers need to improve how they communicate with clients. In addition, enterprises should set up a series of regular, formal meetings with contractors to ensure projects stay on track.
"Failing to do this, the relationship can be seriously compromised because corrections are not made in a timely fashion," Gartner managing vice president Linda Cohen said. "Long-term arrangements … must be built for change, rather than 'built to last.' Flexibility is the key."
Turning It Up
Gartner and other research firms have predicted that more enterprises will begin outsourcing many aspects of IT operations as a way to save money while still keeping pace with changes in technology.
IDC research director Ken Presti told the E-Commerce Times that IT outsourcing is poised to explode in the next several years, creating opportunities for blue-chip companies.
"An enterprise needs to feel comfortable if it's handing over the keys to its kingdom, so to speak," Presti said. Companies like Cisco, IBM and HP are among those vying for outsourcing contracts. "But any suggestion — and this sometimes seems to be implied by the vendors — that an enterprise just signs a contract and their IT worries are over is definitely way off base."
In fact, Gartner said, more enterprises need to put in place a plan for handling outsourcing contracts by deciding whether to use a single external source or tap multiple vendors and contractors. Just 30 percent of large and medium corporations currently have defined ways to track and evaluate such contracts.
Gartner predicted that to help ease the burden of dealing with multiple vendors, some 40 percent of large enterprises eventually will turn to a single source to manage or take over all of their outsourced technology work.
Real Timely
Another major theme Gartner emphasized at the conference was the move toward real-time enterprises. A survey of 120 CIOs revealed that 20 percent plan to make investments to cut down the time required to perform routine business actions.
Although Gartner said enterprises are confident they can improve business process cycles, the survey found that many executives do not fully understand what real-time computing means for a business. Still, some businesses reported plans to reduce the time required to perform some functions by 50 percent over the next five years by improving technology.
"The speed of management's response to narrowing windows of opportunity is a crucial issue," said Gartner research director Mark Raskino. However, he added, focusing too much attention on speed could be harmful.
"Focus is key, and companies can't afford to waste precious IT resources on generalizations," he noted.