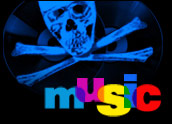 While Napster prepares to relaunch its site as a paid service, Web sites that offer file-sharing services like the one Napster made famous are picking up traffic, according to a report released Friday by Jupiter Media Metrix.
The report said that Napster is being replaced by several sites, resulting in a fragmented market that could make it harder for artists and music providers to protect their copyrighted work.
Worldwide use of Napster, measured in the number of minutes online, fell 65 percent between February, its peak month, and June, according to Jupiter Media Metrix. The firm said that in the United States, "data reveal the early adoption of several new file-sharing alternatives."
Six of these sites appeared in Jupiter Media Metrix's June list of top Internet properties, up from five in March and one in January. Bodetella, Audiogalaxy and Imesh are the most popular of the sites, though others are also gaining ground, Jupiter said.
Audience Scatters
"Last year, Napster became one of the fastest growing software applications Media Metrix ever reported, with its U.S. user base nearly quadrupling within six months of the application's debut into the ratings reports," said Doug McFarland, president of Media Metrix, the online ratings division of the audience-measurement firm. "Today, the Media Metrix ratings show a wide scattering of the former Napster audience to various other music file-sharing resources."
Mark Mooradian, senior analyst at Jupiter Media Metrix, offered a warning to music companies seeking to guard against further unauthorized downloads of their properties.
"The time the Napster litigation bought the labels has run out, and the grim reality is that Napster's audience is beginning to be fragmented across many services, which will be very difficult, if not impossible, to litigate against in the same way," Mooradian said.
"The next generation of underground file sharing services underscores the need for legitimate music providers, and not just the major labels, to act promptly, putting battles over platforms and copyrights behind them as soon as possible," Mooradian added.
Ratings Climb
Bodetella, designed for the Gnutella network, has about 1 million unique users, according to Jupiter Media Metrix. Audiogalaxy, the second most popular file-sharing service, had 978,000 unique visitors in May, up 78 percent from March, the month it first appeared in the rankings.
Imesh was third, with 474,000 unique visitors, an 11 percent increase from May, its first reported month.
Napster, meanwhile, had 18.3 million users in June. The number of unique visitors in June was down 31 percent from its February peak.
Court Chaos
Napster's service has been shut down while the company upgrades its technology for a planned relaunch this summer as a paid service. However, a court order barring Napster from restarting until it can prove 100 percent compliance with the order to block access to copyrighted files was overturned Wednesday.
Napster's troubles go back to 1999, when five major record companies sued the file-sharing service for copyright infringement. Other lawsuits followed, and Napster took steps to block user access to disputed files.
Determined Napster users found ways around the blocks, however, and the company decided to shut down its servers and upgrade its technology to deal with the problem.