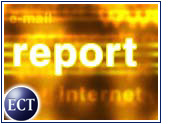 Although the Internet advertising industry has fallen victim to thebelt-tightening measures of many dot-coms looking to trim their operatingbudgets in recent months, a report released Thursday finds thespending slump is only a "temporary pause" in the market's overall growth.
According to Forrester Research,traditional U.S. companies will funnel US$63 billion annually by 2005 to supportdigital marketing campaigns which integrate online advertising, promotionsand e-mail strategies, compared to the $11 billion spent last year.
Moreover, spending on Web-based advertising alone will climb to $42 billionworldwide within the next five years, the study said, while e-mail marketing will account formore than $6 billion during the same time.
As part of its report, "Online Advertising Eclipsed," Forrester surveyed 59vendors and found that online marketing per company will nearly double from$550,000 this year to $1 million in 2003.
"Online advertising's current swoon won't last," said Forrester analyst JimNail. "The dot-com tide has begun to ebb."
Although dot-com firms accounted for 69 percent of onlinemarketing campaigns last year, their dominance is on the wane, Nail said. By 2005, heestimates, traditional advertisers will be driving an overwhelming 84percent of digital marketing.
Acceptance in Waves
Forrester predicts that traditional advertisers will begin to employdigital marketing in three separate waves.
The "early movers," firms that began advertising on the Internet prior to1999 — including sellers of products or services such as autos or financialservices — accounted for 16 percent of offline marketing in 2000. Over thenext few years, however, these companies will shift a quarter of theiroverall marketing budget online and will represent nearly a third of totaldigital marketing spending by 2005.
Although many mainstream advertisers have taken a wait-and-see approach tothe market, such companies will begin to market online in 2002as the increased spending by their early-adopting competitors becomesevident. While they will only spend about 10 percent of their marketingbudgets on digital promotion, they will still represent nearly a third ofall Internet marketing spending by 2005.
Mass manufactures of low-cost goods such as soft drinks and householdproducts will have far less impact on the industry, the report said. Having begun to test theonline waters last year, these firms will start to take the Net moreseriously in 2002. Since their online budgets will claim a smaller stake oftheir total marketing spending, this group will account for 11 percent ofdigital marketing in the next five years.
Global Impact
While digital promotions will gain a foothold domestically, Forrester said global markets will not experience the eclipse of online advertising foranother 18 months.
For instance, regions outside of North America represented just 16 percentof overall online advertising in 2000. By 2005, though, that number isexpected to increase to 27 percent.
Although European online advertising will claim the largest spending share — growing nine-fold to $6 billion in four years — the market will not see thegrowth rates experienced in the U.S. due to high access charges, lowertechnology adoption rates and lower overall per capita ad spending.
The Asia-Pacific region will spend $4.5 billion on Internet ads in 2005, Forrester projects,with Japan and Australia fueling 80 percent of the area's advertisingmarket. In Latin America, online ad spending will increase to $1.2 billion.
Industry Resurgence
The Forrester report is not the only study that sees a slow resurgence forthe Net ad industry.
Earlier this week, data from AdRelevance found thatonline ad impressions are currently experiencing an across-the-boardincrease, climbing 21 percent in December from the previous month to reach arecord high of over 65 billion ads viewed.